Nvidia Corp. said on Tuesday that it would bundle the highly-anticipated Watch_Dogs video game by Ubisoft with select graphics cards. The game will not only be free for those who purchase a qualifying Nvidia GeForce graphics cards this spring, but will also feature Nvidia-exclusive effects that will make it look better.
To get a free copy of Watch_Dogs, gamers will need to buy a qualifying GeForce GTX Titan, 780 Ti, 780, 770, 760, 750 Ti, 750, 680, 670, 660 Ti and 660 desktop graphics card from the right store in their region. The precise information about participating retailers/etailers as well as graphics cards vendors is located at geforce.com/watchdogs.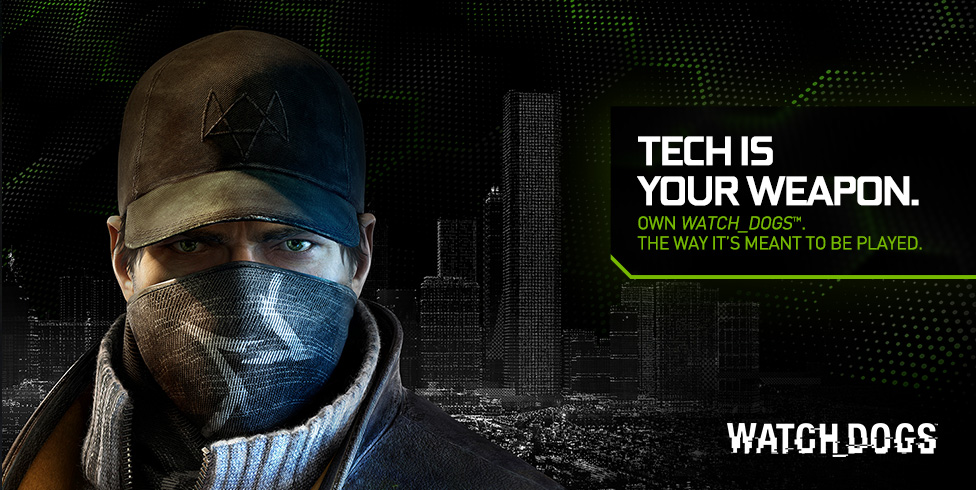 Watch_Dogs is an open world action-adventure video game in which players control a vigilante named Aiden Pearce, who can hack into various electronic devices tied to the city's central operating system (CtOS), allowing numerous methods for the player to solve various objectives, according to the game description from Wikipedia. For example, Aiden Pearce can hack into people's phones to retrieve bank data and steal funds, trigger breakdowns in equipment to distract other characters and hack into traffic lights to cause crashes. The player needs to discover particular targets to kill, evading the police and following potential victims in order to stop their would-be killers. Combat uses a combination of stealth components and parkour, along with the mechanics of a cover-based third-person shooter.
Nvidia and Ubisoft worked together on the title to implement support of TXAA antialiasing, HBAO+ (horizon-based ambient occlusion), 4K surround for extreme gaming setups and so on. TXAA and HBAO+ will exclusive work only on Nvidia GeForce GTX graphics cards.
Watch_Dogs is believed to be the one of the most anticipated video games in 2014 by many market observers since it brings never-before-seen in-game capabilities and its objectives are completely different from other titles on the market.
Discuss on our Facebook page, HERE.
KitGuru Says: It is really impressive to see Nvidia offering one of the most anticipated titles this year for free with its graphics cards. Those, who planned to upgrade in a bid to play Watch_Dogs should be quite glad now: they can save on the game by purchasing an Nvidia GeForce GTX graphics board.