A big area of focus for China in recent years has been growing the semiconductor industry, with a goal to be able to develop and manufacture CPUs and GPUs within the country without needing to rely on companies from other regions of the world. We've seen plenty of progress here on the CPU side and now, Zhaoxin, a Shanghai-based semiconductor company, has announced plans to release its own GPU this year.
Many Chinese chipmakers are working hard to further develop their products with the aim of becoming independent of foreign computer hardware. One example is SMIC, a company making strives to reach 7nm manufacturing technology and is aiming to raise $2.8 billion USD. However, even after all their effort Chinese companies have been unable to manufacture their own GPUs – that is until now.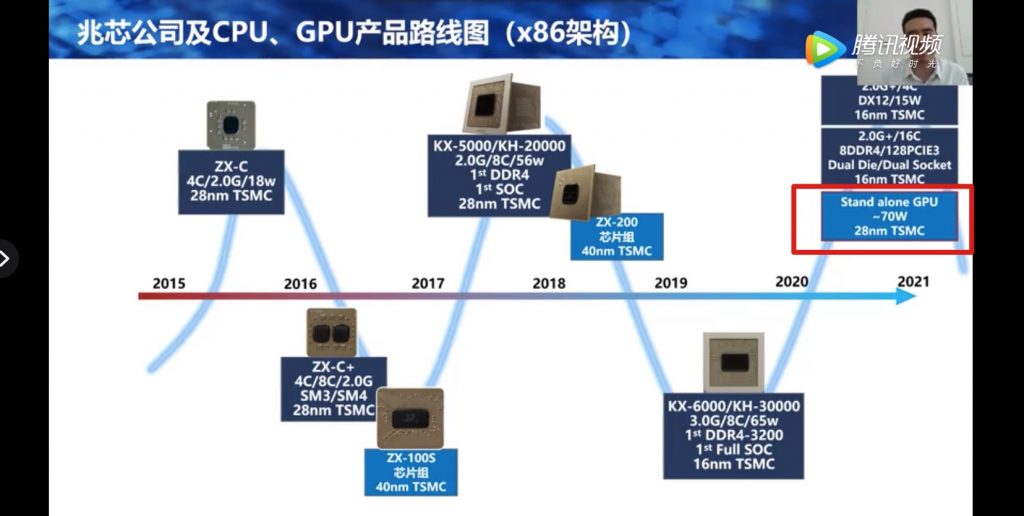 In a video published on Zhaoxin's website, one of the company's executives is talking about the company's plans of launching its own GPUs. The GPU mentioned in the video is expected to be produced using TSMC's 28nm process and to have a power consumption of around 70W. The video also revealed that Zhaoxin's GPUs will start off being targeted towards portable devices, such as tablets and laptops.
Discuss on our Facebook page, HERE.
KitGuru Says: China still has a long way to go when it comes to manufacturing GPUs and CPUs. However, it's clear that China has its mind set on improving its chip making capabilities. When do you think we can start seeing chips from China that are on the same level as Intel, AMD and Nvidia?