It seems that sheer numbers is AMD's thing this year, following the reveal of its 32-core Threadripper 2 CPU with a prototype Radeon Vega GPU with 32GB of VRAM. The brand new chip is the result of AMD's brand new die shrinking process, resulting in the company ushering in the world's first 7nm graphics processing unit.
AMD CEO Lisa Su took to the stage to explain that the sizeable new chip, like all of the accompanying Radeon Instinct, is built with the purpose of accelerating machine learning, however, its 7nm "Navi" graphics technology will be implemented in gaming cards. No launch date has been given for these commercial variants, however it's likely that these won't appear on shelves until 2019.
While not much has been revealed about the machine learning prototype, Su directs attention to its whopping 32GB of high-bandwidth memory (HBM2) and 7nm process technology that claims to increase performance by 1.35 times, improve power efficiency by twice that of its predecessors and allow for double the density.
The latest in AMD's Radeon Instinct is currently circulating in samples, being tested by select customers before servers and workstations can implement the new technology in the second half of the year. Pricing has yet to be revealed, however the company's Radeon Instinct range often breaches the $8,000 barrier.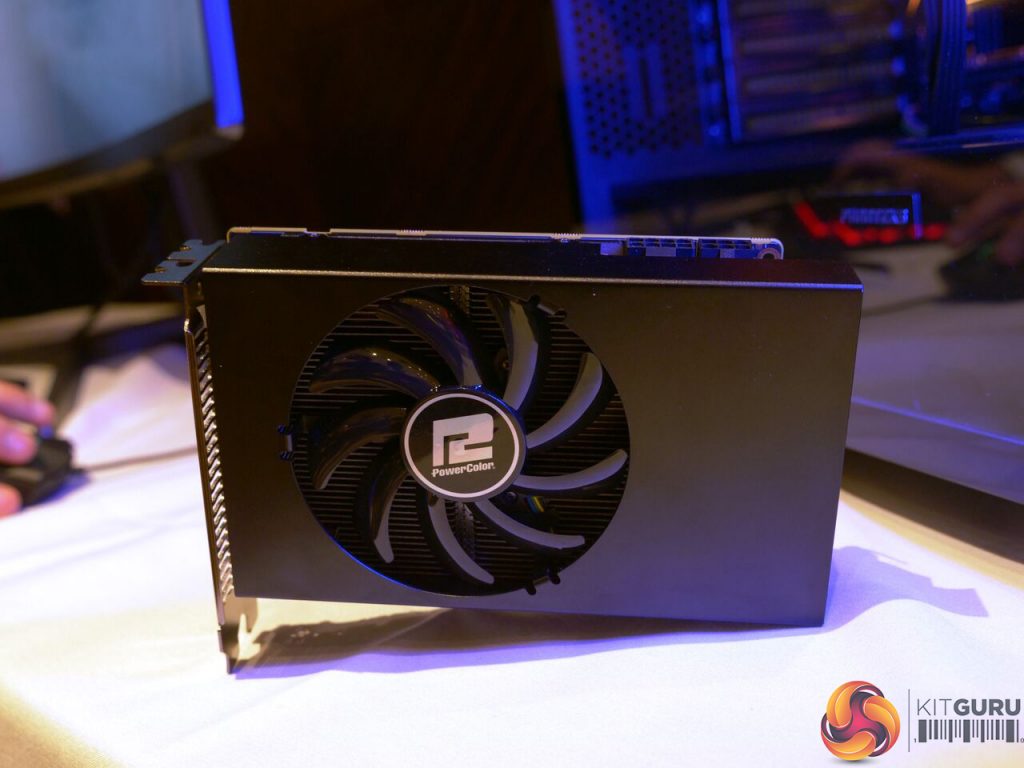 Meanwhile, customers without that kind of pocket change can turn their attention to the launch of PowerColor's RX Vega 56 Nano. Despite its smaller form factor and a singular fan, AMD proudly pushed the card to run titles in 4K using FreeSync.
Although our first look at the graphics card came last month, AMD's very first Nano using Vega architecture will continue to utilise the same 14nm node as the current line-up, likely complete with 8GB of HBM2 although specs are yet to be confirmed, as are availability and pricing.
KitGuru Says: The 7nm "Navi" architecture sounds promising, especially after Vega had a disappointing launch in comparison to expectations. Even now, prices are still not doing the line any favours, so hopefully Navi proves to be the refresh the company needs.