MSI has just introduced its first Arc Alchemist graphics card, making it the latest addition to Intel's AIB partner list. Like most other Arc A380 desktop graphics cards, MSI's A380 is only available in China at the moment, and is only shipping inside of select pre-built PCs. Aside from the A380, MSI also appears to have confirmed a lower-end SKU, the Arc A210, which MSI is planning to use for the MSI Pro DP130 PC. 
Starting with the MSI Arc A380, this low-profile, dual-fan card can be seen on TaoBao (via VideoCardz). This graphics card will come at stock settings, featuring a 2,000MHz clock speed, 6GB of GDDR6 memory at 15.5Gbps, and a 75W TDP. Available video outputs include an HDMI port and a DisplayPort. The graphics card will come in an MSI pre-built system featuring either 10th or 12th Gen CPUs. Depending on the CPU, pricing varies between ¥3599 (£441) and ¥4399 (£540).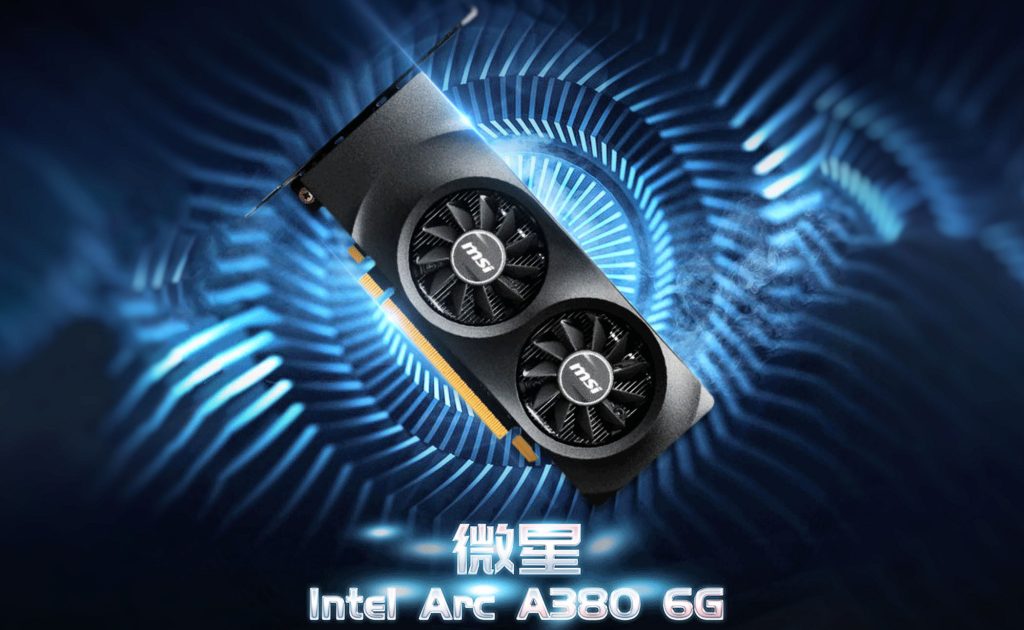 The Intel Arc A310 has been mentioned numerous times in reports, but Intel has yet to confirm its existence. MSI may have confirmed it though, listing the GPU in the spec sheet for an upcoming pre-built PC.
On the MSI Pro DP130 product page, you can see this office PC has four GPU options, of which two are Nvidia, and the other two are Intel. One of the two Intel alternatives is an A380 card, likely the one mentioned above. The other option is an A310 that should look a lot like the A380 card, confirming there is another entry-level Intel card in the Arc Alchemist desktop line-up.
KitGuru says: The slow trickle of Intel Arc GPUs continues. Intel does seem to be ramping up its marketing efforts at the moment though, so we should expect some official news on the Arc A770 and A750 soon.