As long-distance computing, streaming and cloud gaming become more common place, rendering more true-to-life virtual systems is becoming vitally important. That's why in the lead up to its Polaris architecture unveiling later this year, AMD has announced a new series of FirePro S-Series GPUs, which have the ability to virtualise GPU hardware.
This is all possible thanks to the S-Series support of Multiuser GPU technology, which should mean better performance in virtualised environments, as well as enhanced security. It also has support for graphics and GPU compute APIs like DirectX, OpenGL and OpenCL.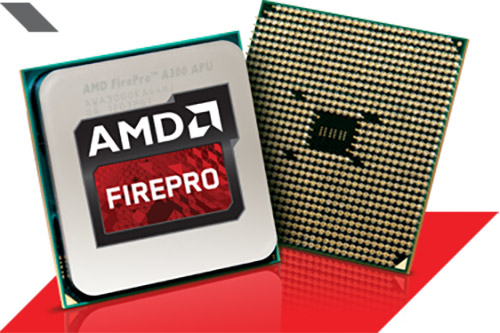 Set to arrive in two flavours, the new FirePro S7150 and FirePro S7150 x2 server cards, will offer IT heads a simple path to GPU hardware virtualisation, allowing for better cost savings and increased performance. They come packing GDDR5 memory (ECC, so all computations are validated before being given the go ahead) and AMD PowerTune, which allows for the automated management of the power-draw of the cards, letting it optimise the GPU for maximum performance and the lowest possible energy bill.
While that may not be so much of a factor for end users, in potentially giant server farms and data centres, having a card that will keep on top of those sorts of costs for you can be a big boon.
"The AMD hardware virtualization GPU product line is another shining example of our commitment to offer customers exceptional cutting edge graphics in conjunction with fundamental API software support," said Sean Burke, corporate CP and GM of the Radeon Technologies Group. "We created the innovative AMD FirePro S-series GPUs to deliver a precise, secure, high performance and enriched graphics user experience– all provided without per user licensing fees required to use AMD's virtualized solution."
Discuss on our Facebook page, HERE.
KitGuru Says: Do any of your places of work make use of FirePro enterprise focused GPUs? If so, will you benefit from this new range?