AMD may have waited a little while to debut its dual Fiji XT graphics card, but it seems like the wait was worth it. AMD has today begun showing off the monstrous card, with an equally insane price tag, but has said it's capable of 16 TFLOPS of computing power, making it approximately three times as powerful as a Nvidia Titan Black.
It's almost 50 per cent faster than a R9 295×2 as well,  easily making this card, known as the Radeon Pro Duo, the most powerful GPU in the world when it's released at some point in "early Q2" this year. Considering AMD has talked up its ability to create and consume VR content, we would expect AMD to be pushing it strong in this sector.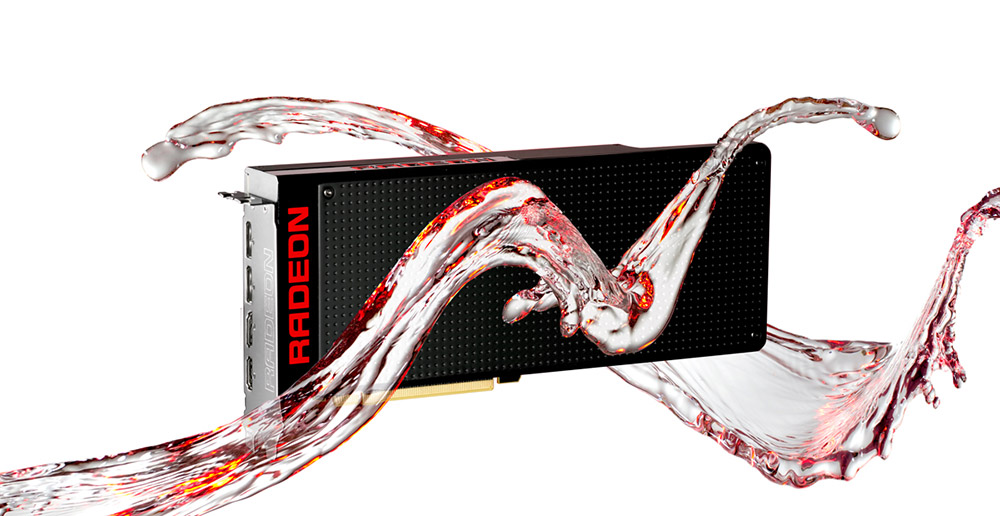 "AMD's next step in advancing VR is with the new AMD Radeon Pro Duo, an incredibly advanced and powerful dual-GPU board that delivers the horsepower needed by VR designers, content creators, and for VR content consumers," it said in a release.
Although the specifications under the hood are yet to be announced, AMD did talk up how other companies are already enjoying the benefits of the high-powered, single-PCB graphics card. Crytek announced it would be working in conjunction with AMD to provide hardware and software to schools and universities to help foster VR development – with the Radeon Pro Duo powering all of it.
"We see Radeon Pro Duo, which includes two of the fastest GPU chips available packaged on a single card as pivotal in meeting the increasing production demands across the previsualization and production industries alike," said Crytek creative director, Jean-Colas Prunier.
We'll update this story as and when we learn more about what's under the hood of the new card, but expect it to set you back $1,500 (£1,250 (inc. 20 per cent VAT)) when it launches.
KitGuru Says: That is a truly monstrous card. Considering how good scaling can be under DirectX12 and in VR too, we would expect this card to be the perfect partner for 4K gaming.