Although multi-GPU set ups are still the preserve or the rich and the obsessive, that doesn't mean there isn't a decent sized audience paying big bucks for major gaming systems. With that in mind, MSI has launched a new SLI bridge kit to make it possible to link up two, three and four graphics cards, all with additional active cooling to help keep a monstrous set up at a respectable temperature.
MSI previously introduced its two way SLI bridge kit, known as the 2WAY L, but now it's expanding that range to include the 3WAY and 4WAY solutions too. They combine a solid bridge section with the respective connectors, with an extended arm, which adds an extra 120mm fan to improve cooling across the multiple GPUs.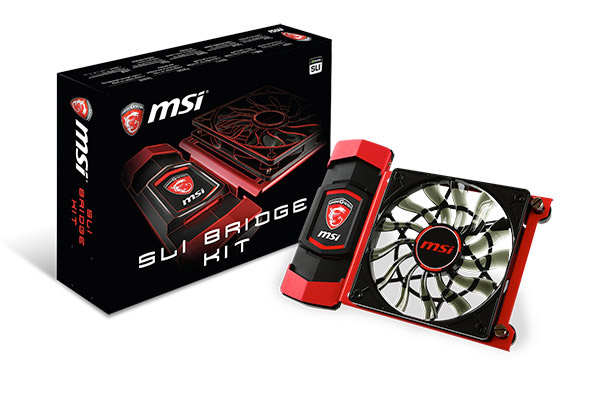 There is also some additional styling in the form of LED lighting, which can be controlled through MSI's gaming application and there's also a metallic shroud around the SLI connectors to prevent direct damage and aid in further heat dissipation.
Technically this is part of MSI's Gaming G Series, so it features that logo amongst all of the red and black styling, as well as various Nvidia and SLI logos.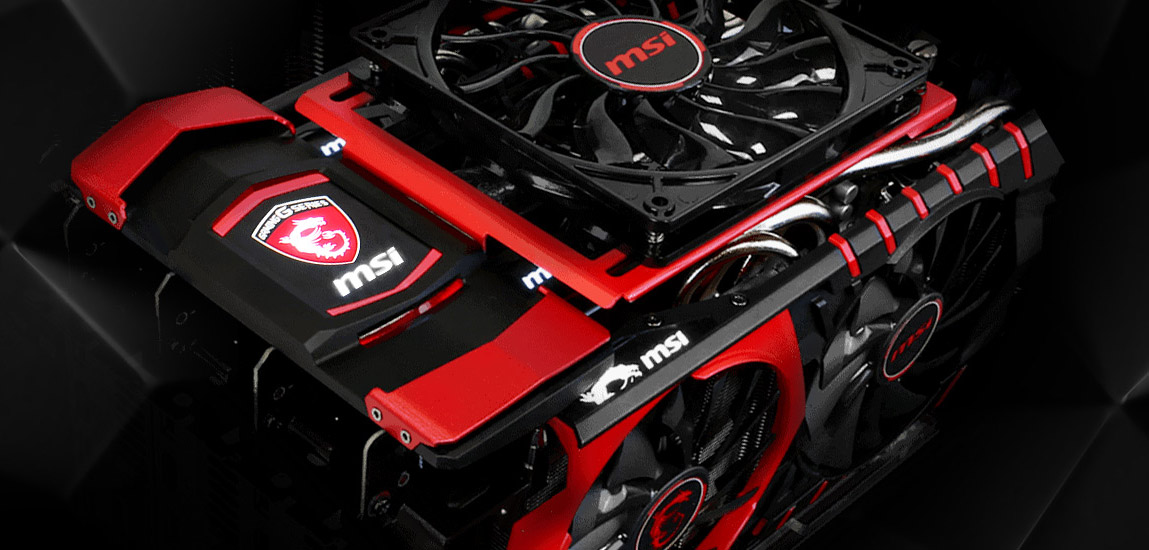 KitGuru Says: Despite having had several high-end PCs over the years, I've never run a multi-GPU set up. It always just made more sense to buy a more powerful card from the new generation. What about you guys though? Are you experienced SLI'ers?