Although less spoken about than games and social experiences, one aspect of the launch of virtual reality hardware which could have a big impact is pornography. PornHub is looking to get a headstart on the launch of the HTC Vive and Oculus Rift next month, by debuting its own VR porn platform, which lets you stream 180 and 360 degree content for free.
To date, VR porn has been rather sparse, or expensive. Experiences have offered close up looks at 3D scanned models, or 3D generated models, neither of which have been particularly titillating due to lack of animation, or lack of clarity. The likes of VirtualRealPorn has been offering 180 degree, HD videos for a while, but only for a monthly subscription.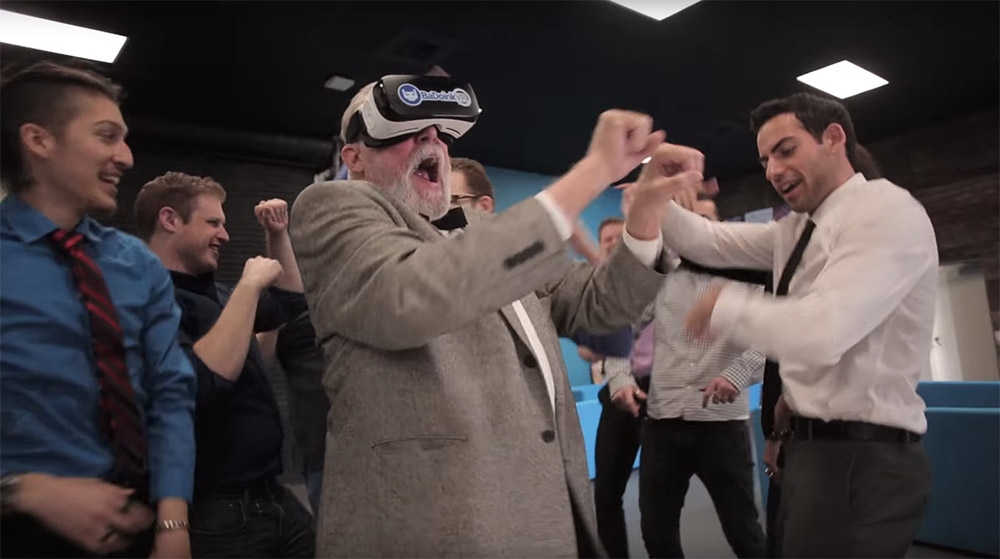 But of course it's been a long time since the internet was dominated by subscription porn sites, with streaming tube sites long ago having stolen the mantle as the preferred method for how most people view their favourite smut. That seems unlikely to change with the advent of VR either, as although the hardware to film such content might have changed, the way people want to consume it hasn't.
PornHub's new VR portal will exist alongside and as part of the main site and will offer a number of videos and films from the get go. All of it however is being optioned from the VR Porn makers at BadoinkVR, because you need specialist cameras and to some extent, actors to make VR porn.
[yframe url='http://www.youtube.com/watch?v=Iv5NJqOEXkY']
Support for the videos should be fairly universal, since they are simply 180 and 360 degree videos, and don't require any fancy SDKs to make them virtual.
One really interesting aspect of it all, is that VR porn is entirely point of view (POV), which is very different from the voyeuristic nature of traditional, 2D porn viewing.
KitGuru Says: Do you think Porn and how people react to it will be very different with VR POV? Or will it just end up as a more immersive, albeit overly complicated way to get off?