AMD GPU partner Sapphire has announced a new addition to its R9 line up of graphics cards, known as the R9 290 Vapor X. Featuring an advanced cooling system designed with performance as well as noise levels in mind, this card should offer longer product life, as well as better overclocking potential than reference cards.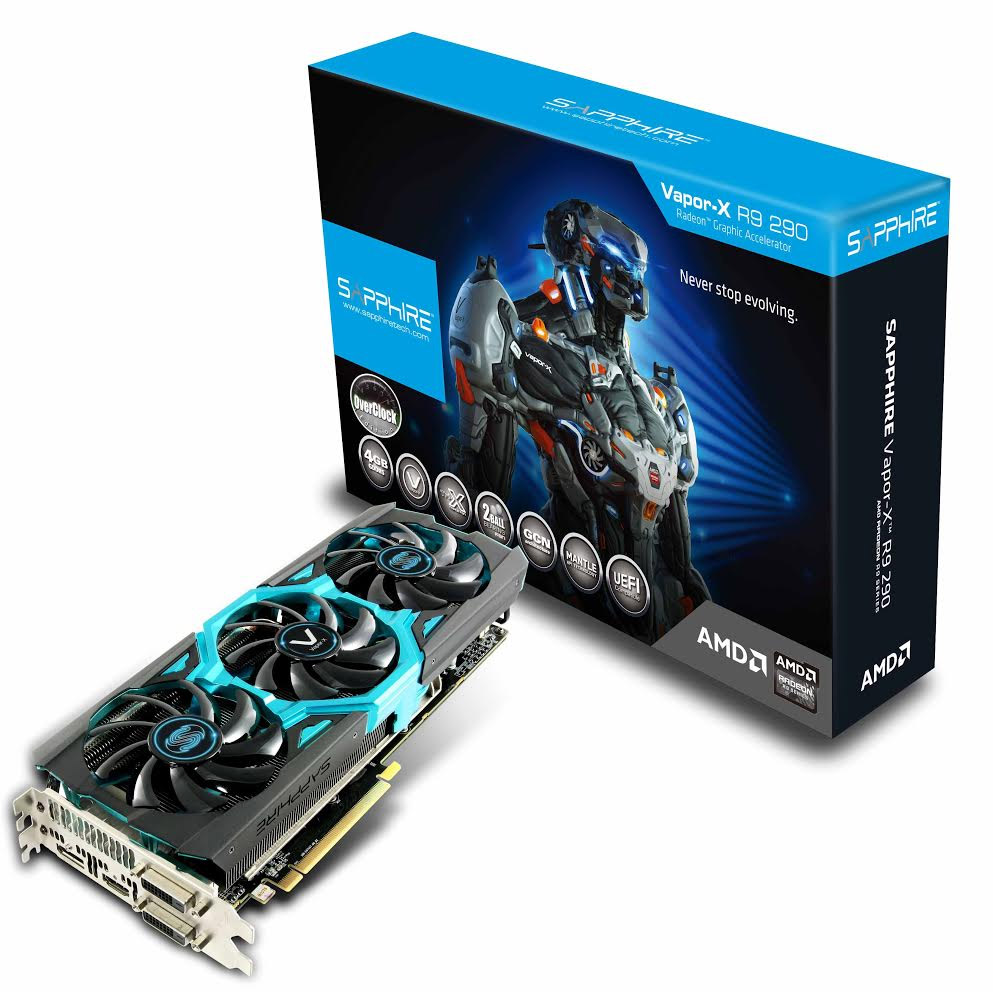 Featuring its namesake vapor chamber between the GPU and the heatsink, ensuring maximum heat transfer, there's also a total of three heatpipes, one large 10mm one and two smaller 8mm ones for backup. These distribute the heat to the large aluminium heatsink fins, which are in turn cooled by a set of three, quiet, 90mm fans. These are also equipped with "dust repelling ball bearings," which should hopefully help keep the card dust free and therefore prevent a reduction in cooling performance.
Power control circuits also get a look in, as the card's shroud was designed specifically to funnel air across core components.
Taking cooling even more seriously, Sapphire has equipped the PCB itself, with its own heatspreader. This is in contact with an extended portion of the PCB, with one exposed copper layer transferring any heat absorbed by the board itself, into the much more conductive heatspreader.
Sapphire's also taken pains to use high quality components throughout, including Black Diamond chokes featuring black ferrite cores, as well as solid electrolyte capacitors. These bring added component life, as well as increased stability.
It also comes with a dual bios for overclocking and redundancy and a mix of ports, including Dual DVI-D, HDMI 1.4a and a DisplayPort 1.2 output.
Available now at the usual retailers, the R9 290 Vapor X will set you back around £380.
KitGuru Says: Anyone in the market for a 290 that actually runs cool and quiet, might have just found the perfect card for them. Just don't expect to find it cheaply.