Gigabyte reached out to see if we wanted to work with their impressive Aorus FI27Q 1440p 165Hz gaming monitor. We are under absolutely no illusions that this level of monitor is tough to drive from a hardware perspective, so we decided that it would be good to understand the go-to CPU and GPU options for high refresh rate gaming.
Is this as simple as buying the most powerful graphics card on the market? Or is there more to the equation than that?
Watch via our Vimeo Channel (Below) or over on YouTube at 2160p HERE
We are huge fans of high refresh rate gaming, especially for fast paced titles such as shooters (competitive or just fun) and driving games. In competitive games such as CS:GO or even AAA shooter titles, the higher refresh rate can indeed help tracking fast moving targets. Plus, the smoother fluidity of the display images is more appealing to the eye. Though, if you're a noob like me, it won't make you great at gaming, just as a disclaimer.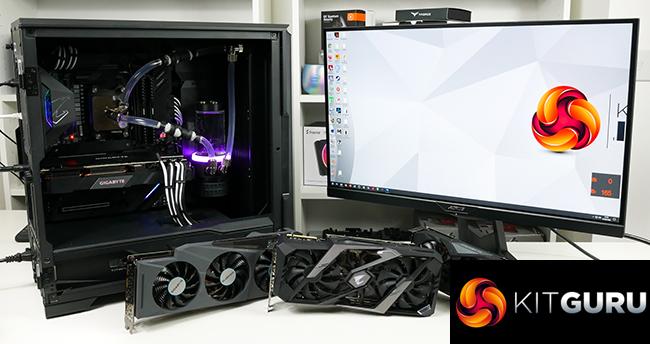 Gigabyte offered up their Aorus FI27Q monitor for some high refresh rate gaming testing. This 27 inch, 2560×1440 monitor features a 165Hz refresh rate and 1ms response time. They are, in my opinion, an ideal balance of specs for a high-end gaming monitor, especially when coupled with the variable refresh rate support and G-Sync compatibility. Image quality is also strong thanks to the IPS panel, 95% DCI-P3 colour gamut, and a 1000:1 contrast ratio.
As much as we like high refresh rate gaming, especially at the 1440p resolution sweet spot, it is undeniably difficult to drive a three-and-a-half Megapixel monitor at anywhere near 165 FPS in AAA gaming titles. As such, Gigabyte sent across a strong variety of hardware for us to do some testing on just what hardware combinations can make sense for high refresh rate gamers and just how much influence the CPU of choice holds alongside the graphics card.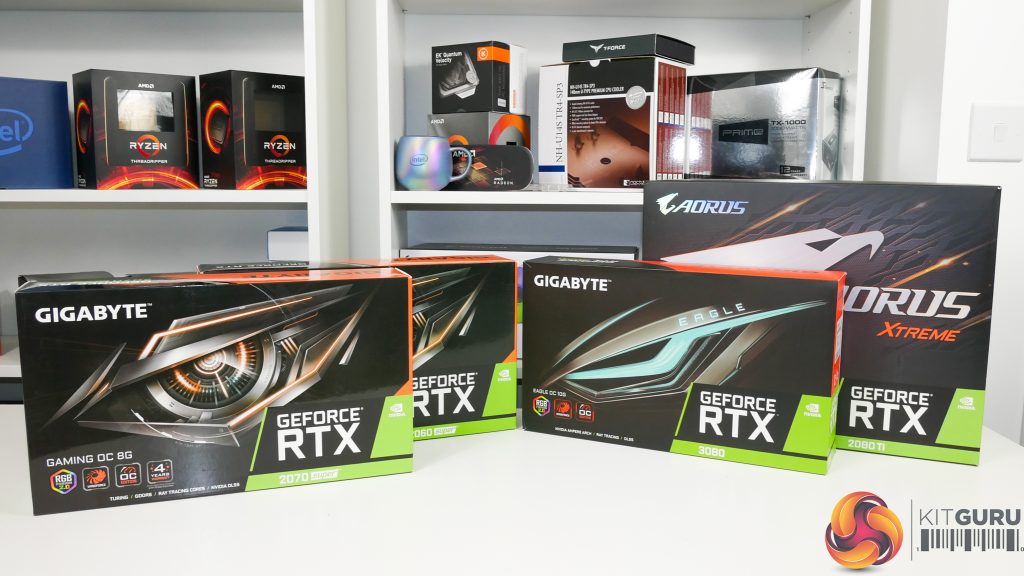 For the graphics cards that we are looking at, Gigabyte was supported by Nvidia for this project, so we have a variety of GeForce RTX offerings from a range of price points. Gigabyte's triple-fan Gaming OC 8G versions are used for the RTX 2060 Super and RTX 2070 Super. We have the RTX 2080 Ti Aorus Xtreme representing high-end hardware. And the brand-new RTX 3080 Eagle OC serves as a market-leading gaming card, ignoring the vastly more expensive RTX 3090, of course.
Data from the RTX 2080 Ti will be particularly interesting due to Nvidia's suggestions of similar performance from the vastly more affordable RTX 3070 that is due in October. All of these cards support Nvidia's usual set of technologies, including Ray Tracing and DLSS 2.0 in supported games, as well as G-Sync with a supported monitor such as the Gigabyte Aorus FI27Q.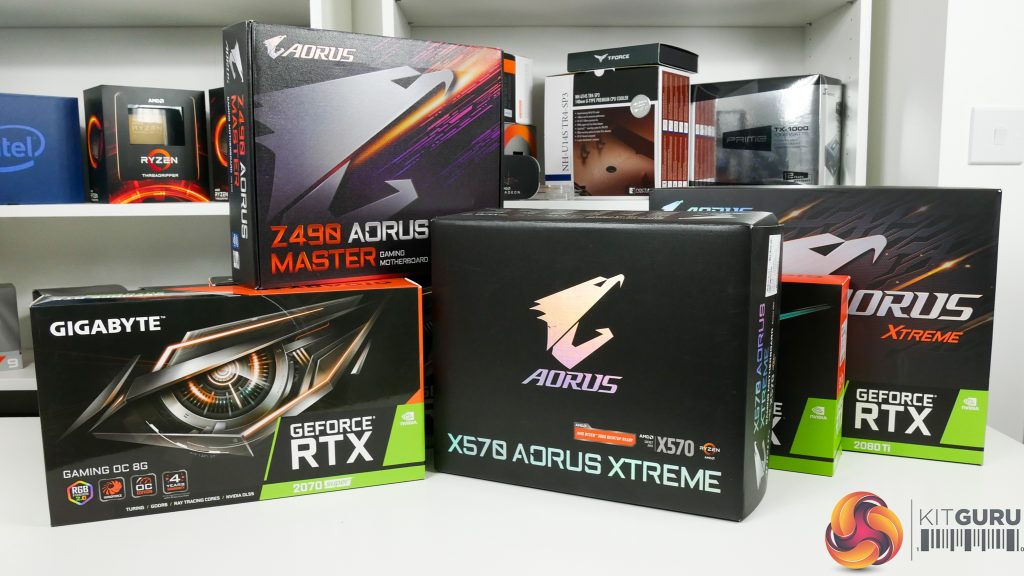 In terms of platforms, we have the Gigabyte X570 Aorus Xtreme serving our AMD test system. We opted for the six-core Ryzen 5 3600XT overclocked to 4.5GHz to show us performance from a strong Zen 2 value contender with a high clock speed. Acting as the leadership part for AM4, we will also gather test data from the Ryzen 9 3950X mainstream flagship overclocked to 4.25GHz.
Our Intel test platform is based around the Gigabyte Z490 Aorus Master motherboard. For the CPUs, we opt for the twelve-thread Core i5-10600K overclocked to 5.0GHz to serve as the more budget-friendly contender. And then the flagship Core i9-10900K overclocked to 5.1GHz will set the bar for maximum gaming performance expected from any gaming title and partnering graphics card.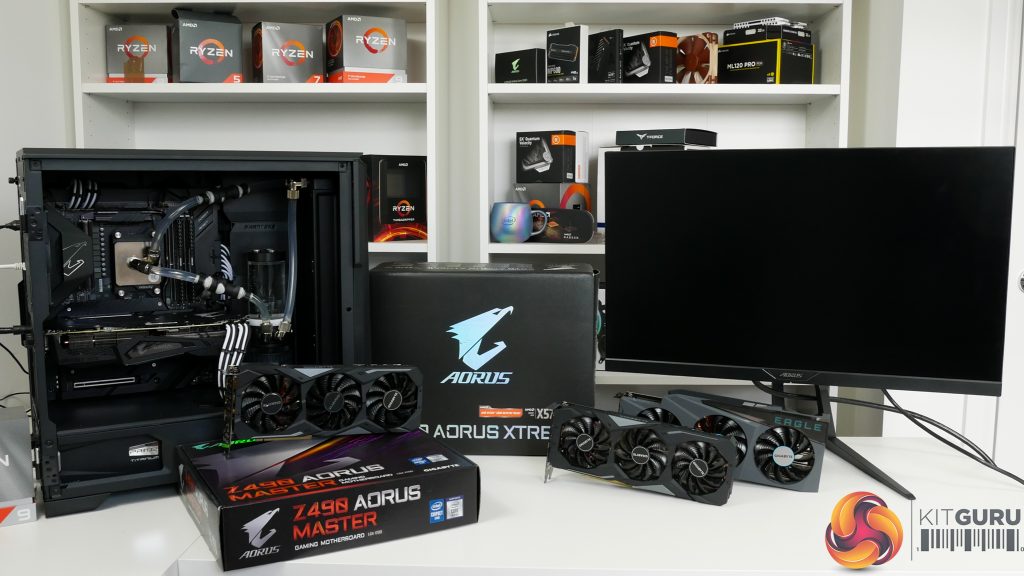 With a strong array of test hardware primed and ready to go, let's take a look at the typical performance levels we can expect from a variety of test scenarios. What will be enough for 1080p high refresh rate gaming? Will a slower CPU bottleneck an RTX 3080 at 120+ FPS? Do you need to spend extra money on the Core i9-10900K for gaming beyond 100 FPS? Let's find out.