Over the last week, there have been plenty of reports surrounding EVGA's new ACX 3.0 cooler, which features on the GTX 1080 and GTX 1060. It turns out that some users were experiencing poor VRM temperatures under certain conditions. While EVGA has already offered to send out thermal pads to any registered buyers of these GPUs, the company has also announced this week that a VBIOS update is also on the way, which will adjust fan curves for better cooling.
There have been reports across the web that the GTX 1080 FTW Edition in particular exhibits higher than normal memory and VRM temperatures during extreme stress tests like Furmark. EVGA has since done some investigation and has come up with two findings in particular:
On ACX 3.0, EVGA focused on GPU temperature and the lowest acoustic levels possible. Running Furmark, the GPU is around 70C +/- and the fan speed is running approximately 30% duty cycle or lower.
However, during recent testing, the thermal temperature of the PWM and memory, in extreme circumstances, was marginally within spec and needed to be addressed.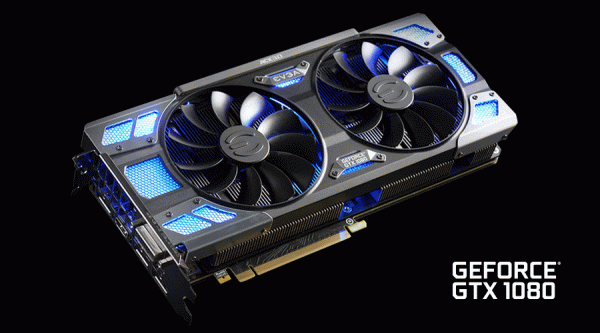 In an effort to bring temperatures back down a bit while running stress tests, EVGA will be releasing a VBIOS update that adjusts the fan speed curve to boost cooling across all components on the card. This update will be released in the next few days and should solve the issues currently being reported by users. If you want to be extra careful, you can still receive a free set of thermal pads, which will sit between the PCB and backplate on the graphics card.
If you do not feel comfortable performing a GPU BIOS update on your own, then you can take advantage of EVGA's cross-shipment warranty to exchange your graphics card for an updated replacement. However, availability of this warranty varies from country to country. If you are looking to pick up an EVGA GTX 1080 at retail soon, then that should be fine too, as all cards shipped after the 1st of November will feature the new VBIOS update.
Discuss on our Facebook page, HERE.
KitGuru Says: It seems that EVGA is keeping on top of this issue and will be looking after any affected customers, which is good to see. The cross-shipment warranty is a particularly nice touch and will help those who perhaps don't know how to update their graphics card BIOS. Are any of you guys currently running an EVGA GPU? How have you found the customer service?