While most custom-cooled RX 5700 series GPUs to date have been promising,  the first attempt from XFX did draw criticism. Reviewers ended up encountering issues with the XFX RX 5700 XT THICC II due to design issues with the cooler's heatsink. Now, a revised version of the XFX THICC II cooler has begun rolling out and replacing old stock, meanwhile owners of the original version can contact XFX for a cooler replacement. 
During development for the XFX RX 5700 XT THICC III triple-fan graphics card, several changes were made to heatsink design and materials used compared to the original dual-fan THICC II. The most important change was the use of a copper base-plate for improved heat transfer and dissipation on the GPU, whereas the original THICC II cooler used an aluminium base-plate instead. There is also a secondary copper base-plate for the GDDR6 memory. This tweak to materials used should provide a noticeable improvement for temperatures across the GPU core and memory modules.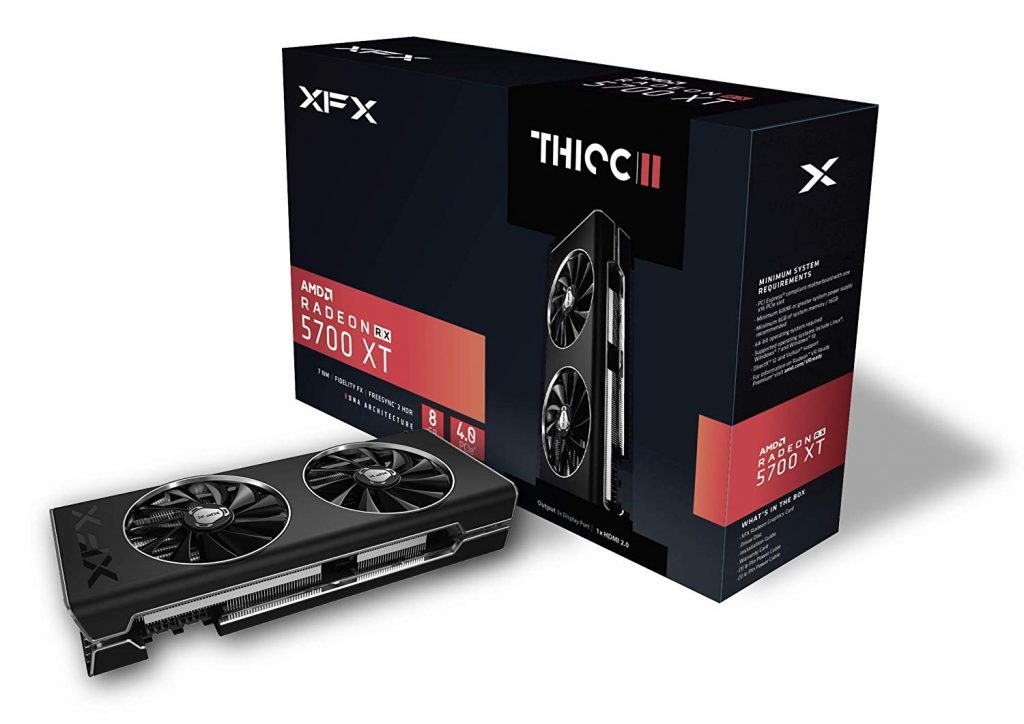 Over on Reddit, an XFX Community rep has been talking about the new heatsink design for the THICC III while confirming that the new copper cooler is also being shipped on the THICC II as well. New versions of the THICC II should be hitting retailers as early as this week, although there is currently no obvious way to tell if you are getting an older or revised version at the moment without taking the cooler off.
Those who already have the original RX 5700 XT THICC II have also been invited to contact XFX Support if they would like a replacement cooler. Hopefully reviewers will soon have a chance to assess the revised THICC II cooler to see just how much of an impact it makes.
KitGuru Says: The THICC II heatsink has now been revised and from the sounds of it, XFX is willing to dip into their pockets a bit in order to get the new cooler out to those who bought the original card. We'll keep an eye out for more updates on this as there are still a few details that need ironing out.