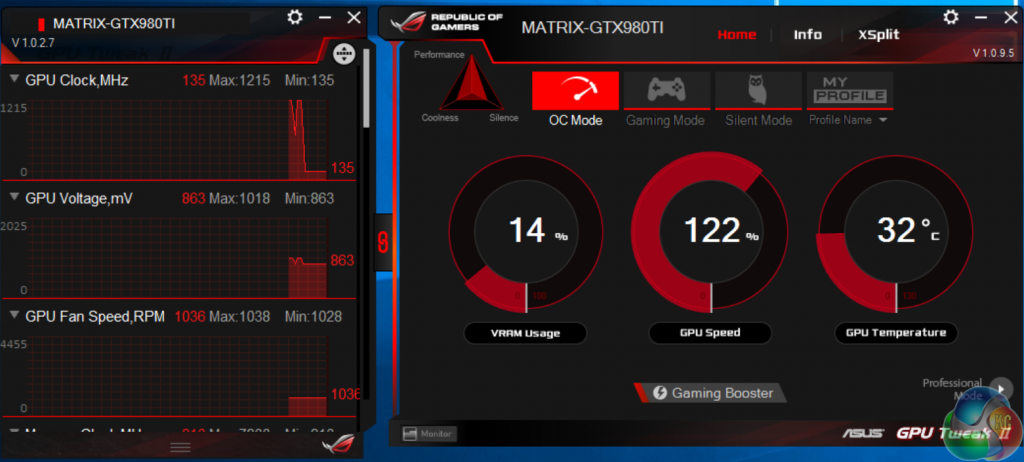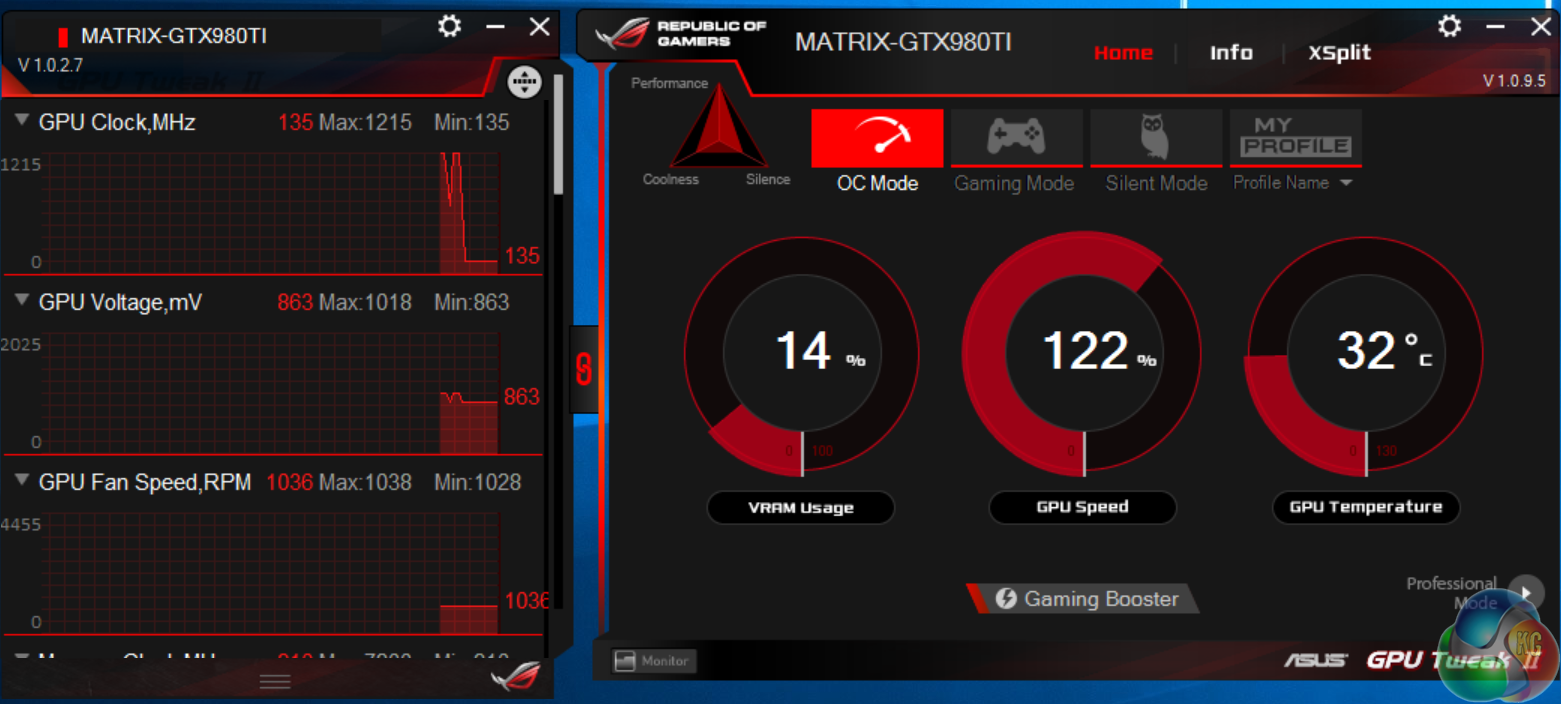 We tested with the version of GPU Tweak supplied on the disc with the Asus ROG Matrix GTX 980Ti Platinum Edition graphics card. We had GPUz open at the same time and surprisingly noticed that the card was downclocking after the software was installed and running.



With the 'gaming mode' enabled, the card was actually downclocking to 1,190mhz and the memory to 1,788mhz.



We enabled the 'OC Mode' and the core speed reset to default, although the memory was still underclocked to 1,788mhz. We aren't sure if this was an isolated incident or not, but we deinstalled and reinstalled the software and the same thing happened.
We also noticed that sometimes the clock speeds didn't seem to hold when manually overclocking. So for the sake of consistency we deinstalled this software and reverted to our tried and tested software – MSI Afterburner.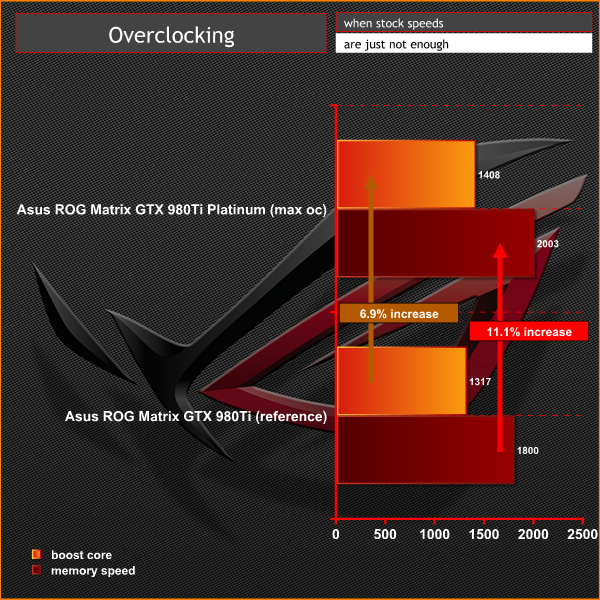 The power limit was increased to 110% with a little extra core voltage added (+19). We managed to push the turbo speeds to 1,408mhz before artifacting would occur. The memory could be increased to just over 2,000mhz (8Gbps effective) – which is an incredible result.
Any further increases to core voltage didn't enhance the clock speeds. Every card is different and while our particular sample was actually stable to 1,500mhz we did notice very minor artifacting above 1410mhz which could indicate long term damage if maintained. We don't report inflated figures just to try and impress – we are interested only in 24/7 usable clock speeds.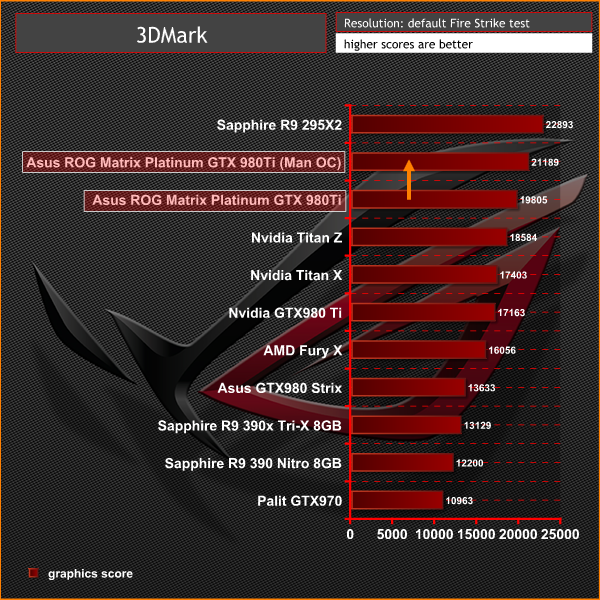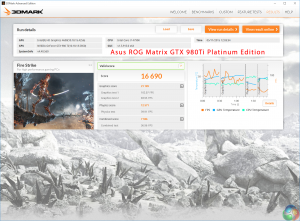 With the manual overclock in place, the 3DMark score increased from 19,805 points to 21,189 points – not too far behind the reference clocked Sapphire R9 295X2 graphics card.