Seagate announced earlier this year that it would start shipments of its first enterprise-class hard disk drive with 6TB of storage space sometimes in April. While the firm is getting ready to release its highest-capacity hard drive ever, it has already started to ship a HDD that combines performance with 5TB of storage.
Seagate Enterprise Capacity hard drive (ST5000NM0024) with 7200rpm spindle speed, 5TB capacity and 128MB of DRAM cache recently started to emerge for sale in numerous stores across Europe. The drive uses Serial ATA-6Gb/s interface and costs €389.90 (£325) without delivery, which is nearly normal given the fact that it is a yet-to-be-announced rather unique hard drive.
The 5TB Enterprise Capacity hard disk drive (ST5000NM0024) is reportedly powered by five 1TB platters, which are proven by time and have been on the market for several years now. Its more advanced brother, the 6TB model due to be unveiled in early April, will utilize already six 1TB platters inside.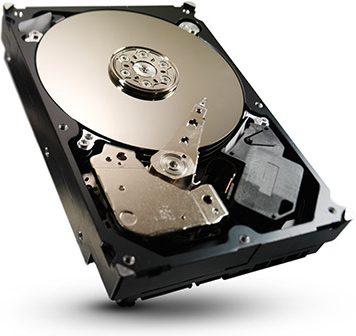 Western Digital, the arch-rival of Seagate, is currently shipping its 6TB HDDs to select customers. In a bid to make those hard drives, WD had to utilize proprietary technology and replace air with helium inside the drives to fit in seven platters. Since the density of helium is one-seventh that of air, this means dramatically less drag force acting on the spinning disk stack inside hard disk drives. As a result, mechanical power of the motors can be significantly reduced.
Five-platter drives are rather common in the industry, but to fill-in six platters, a lot of things have to be redesigned. It is unknown whether Seagate's 6TB HDDs with six platters are also sealed with helium inside, or Seagate uses a more traditional approach that does not include helium and which is likely more cost-efficient.
KitGuru Says: It is mysterious why Seagate decided to start selling its 5TB Enterprise Capacity hard drive ahead of official launch, but what is clear is that the market of hard drives with capacity higher than 4TB is finally becoming competitive with solutions available from all three manufacturers.