Sales of hard disk drives by Western Digital Corp. dropped to a multi-year low in the second quarter of 2015 as sales of personal computers and consumer electronics dropped. Despite of sharp decline in shipments and revenue, the company remained profitable and even maintained its average selling price.
In the fourth quarter of its fiscal 2015 (which corresponds to the Q2 2015), WD sold 48.52 million hard disk drives, a massive decline from 63.097 million during the same period a year ago. Shipments of enterprise and non-compute hard drives were slightly up or slightly down compared to the same period a year ago, but sales of client PC HDDs declined by whopping 12 million units year-over-year, which may be considered as a disaster.
Sales of WD HDDs dropped to below 50 million units a quarter in the last year only twice: after a devastating flood in Thailand in 2011 damaged manufacturing capacities of Western Digital, the company simply could not produce enough drives to meet demand.
Despite of sharp decline in unit sales, the company said that average selling price of its HDD dropped to $60, which is flat compared to the Q4 of its fiscal 2014.
Total available market of HDDs was 111 million units in the Q2 2015, according to estimates by WD.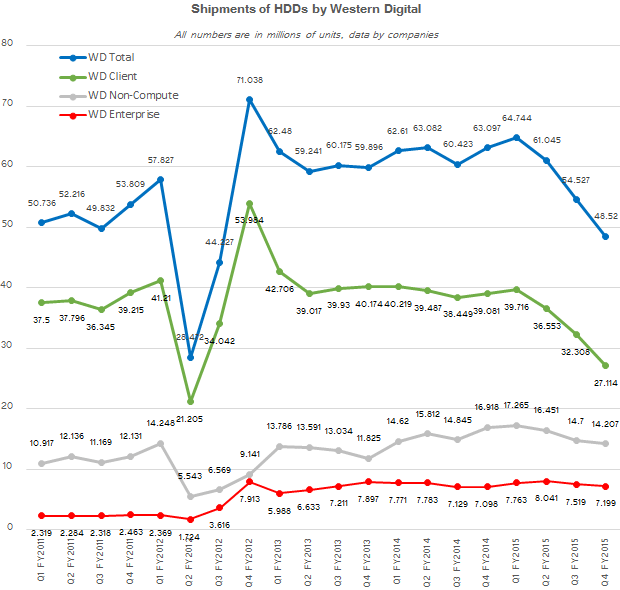 WD believes that going forward shipments of enterprise-class hard disk drives will continue to grow thanks to various innovative devices, such as helium-filled HDDs with ultra-high capacities. Sales of hard drives for client PCs are expected to stabilize in Q3 and then could grow in Q4 of calendar 2015.
"We believe [it] is prudent to remain cautious in the near term given the timing of Windows 10 and 'Skylake' launches," said Stephen Milligan, chief executive officer of WD, during the earnings conference call with investors and financial analysts. "That being said, we are seeing early signs of market stabilization, leading us to believe that PC market demand could pick up towards the end of this calendar year."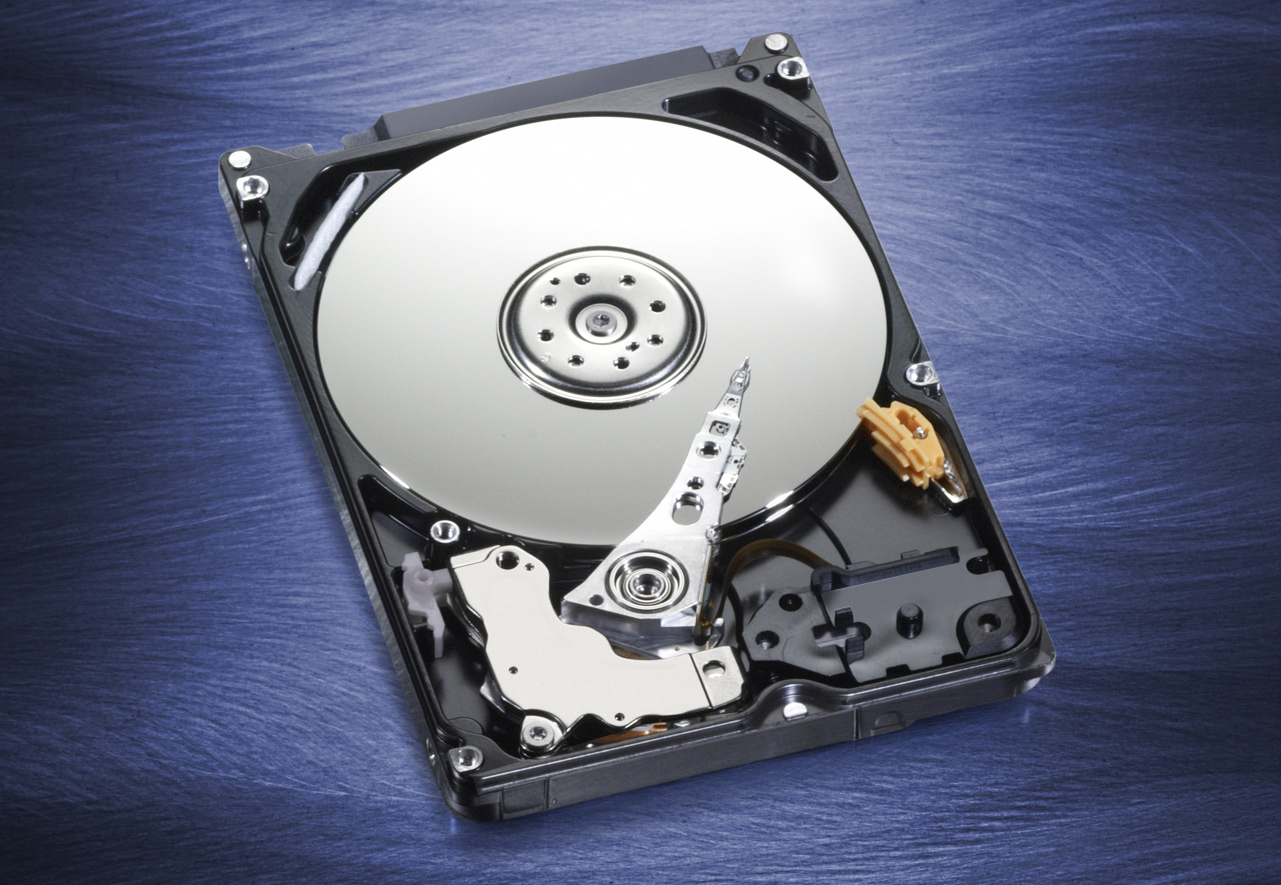 Western Digital reported revenue of $3.2 billion and net income of $220 million, or $0.94 per share, for its Q4 FY2015 ended July 3, 2015. In the year-ago quarter, the company reported revenue of $3.7 billion and net income of $317 million, or $1.32 per share. For the 2015 fiscal year, the company achieved revenue of $14.6 billion and net income of $1.5 billion, compared to fiscal year 2014 revenue of $15.1 billion and net income of $1.6 billion.
Discuss on our Facebook page, HERE.
KitGuru Says: Looks like the PC market is a bag of hurt for everyone these days. However, keeping in mind that Intel sees growing demand for expensive Core i7-based PCs, it is clear that demand for solid-state drives is increasing too. It is regrettable that WD does not really offer consumer-class SSDs. Otherwise, sales of solid-state drives would have offset declines in client HDDs.