In the recent couple of years solid-state drives got significantly more affordable then they were four or five years ago. Still, they are considerably more expensive than hard disk drives on cost-per-gigabyte (or the cost-per-bit) basis. According to Toshiba Corp., this is going to change by 2025, when SSDs will be more affordable than 3.5" hard drives of the same capacity.
Yasuo Naruke, corporate executive vice president of Toshiba, and president of semiconductor & storage products company said at a press conference in Tokyo, Japan, that the cost-per-bit of high-speed SSDs is constantly getting lower. As a result, the trend of replacement of hard disk drives with solid-state drives is accelerating both on the consumer and the enterprise storage markets, reports Nikkei Technology.
At present the cost-per-gigabyte of advanced SSDs is similar to that of 2.5" hard drives with 15K revolutions per minute spindle speed. According to Toshiba, the cost-per-gigabyte of high-speed SSDs will become lower than that of 15K HDDs in 2016 and that of 2.5" 10K HDDs in 2021. As a result, the company believes that many datacenters are going to accelerate replacement of advanced 10K and 15K enterprise-class HDDs with SSDs after 2015.
Toshiba projects that the cost-per-gigabyte of solid-state drives will get lower than that of low-speed (7200rpm), large-capacity nearline hard disk drives (3.5") in about 2025.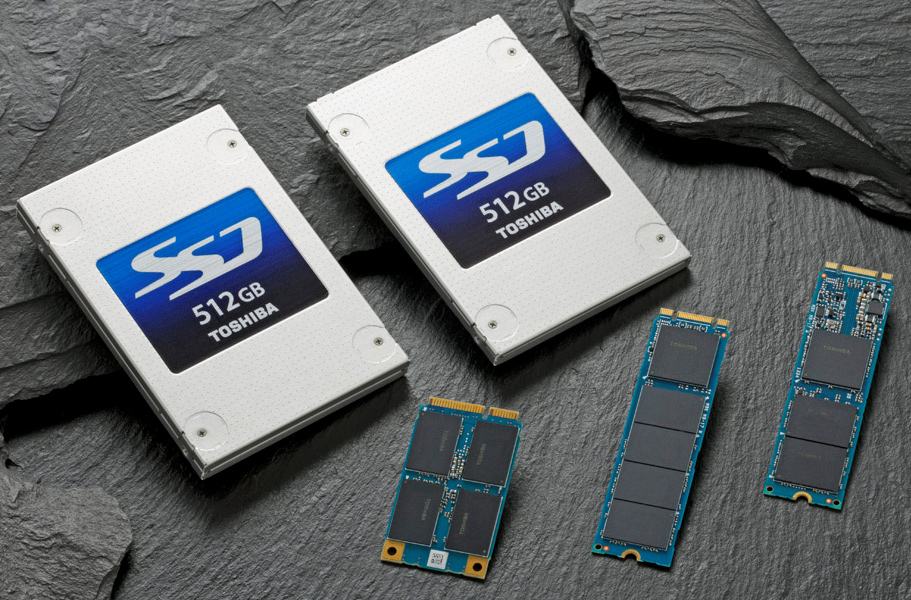 Toshiba sells both hard disk drives and solid-state drives, therefore, it clearly understands where the per-bit-cost trajectories are going. The big problem is that it is easier to build magnetic media than solid-state memory. As a result, Toshiba and its rivals on the market of solid-state memory will have to build appropriate amount of semiconductor manufacturing capacities.
"We will have a question such as 'How many NAND manufacturing plants should we build?' It is important to be able to win in such a situation (with strategies for both SSDs and HDDs)," said Mr. Naruke.
Discuss on our Facebook page, HERE.
KitGuru Says: Solid-state drives are still a luxury for many. However, by 2025 it looks like HDDs will become a luxury. Of course, if Toshiba and other producers of flash memory invest sufficient amounts of money in building giant semiconductor production facilities in order to build enough solid-state memory.