Western Digital this week introduced its new WD Ae hard disk drives for "cold" data storage applications that will come in 6TB-class capacities, which will vary. The company will supply such drives to select customers, who operate datacentres or build storage devices for them. The point of variable capacities, which WD calls "progressive capacity" is to provide maximum amount of storage per single drive.
While approximately 20-30 per cent of data on most networks or cloud storage centres is active and frequently accessed (such data is usually called "hot"), the majority of data, 70-80 per cent, according to WD, is inactive or "cold," meaning it is unchanging and infrequently accessed. Since it is hard and expensive to store petabytes of information that is not accessed, used or updated, many datacentres these days build cost-optimized cold data storage infrastructure. In order to minimize costs, those storage solutions do not use RAID or any other sophisticated technologies used for "hot" data storage devices. The main goals of cold data storage applications is to store maximum amount of data per cubic meter of a datacentre while consuming the lowest amount of energy. The WD Ae HDDs were designed with these two purposes in mind. Previously such hard drives were built for very special customers only.
"Modern datacenter customers came to us with a need for an HDD solution designed specifically for ever-expanding cold-data repositories," said Matt Rutledge, senior vice president and general manager, storage technology, WD. "Now in our third generation with over 700 petabytes deployed, WD is bringing the WD Ae drive to the broader market, representing another vital component of WD's capacity storage portfolio, which delivers features and product attributes optimized for the rapidly evolving storage market."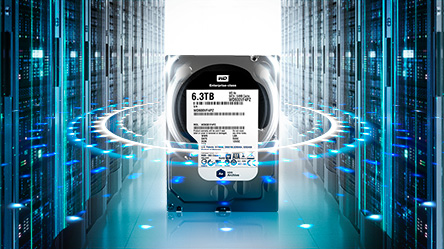 WD Ae hard disk drives are based on a platform specially optimized for cold data storage applications. The platform features improved power management, reduced heat output, and next-generation technologies such as IntelliSeek. The WD Ae HDDs come in 3.5" form factor and feature 5760rpm spindle speed, 64MB cache, five high-capacity platters as well as Serial ATA-6Gb/s interface. When it comes to capacity, then everything is not that simple: WD Ae has capacity of 6.3TB today, but eventually its capacity is projected to grow.
Traditionally HDD makers increase HDD capacities with certain large increments (e.g., 500GB or 1TB) in order to position them on the market in a right way. With WD Ae, Western Digital plans to drop such practice and ship drives with different capacities, e.g., 6.3TB, 6.4TB or 6.5TB, which will allow organizations who qualified the drives for their applications to get higher amount of storage eventually.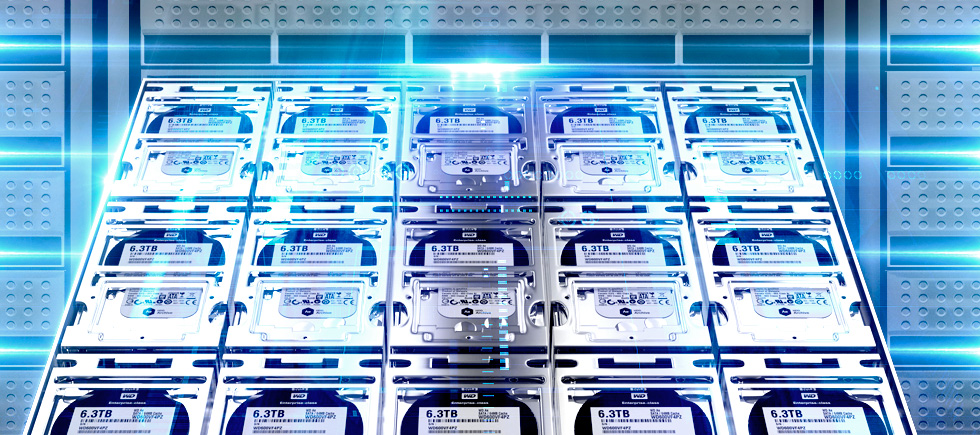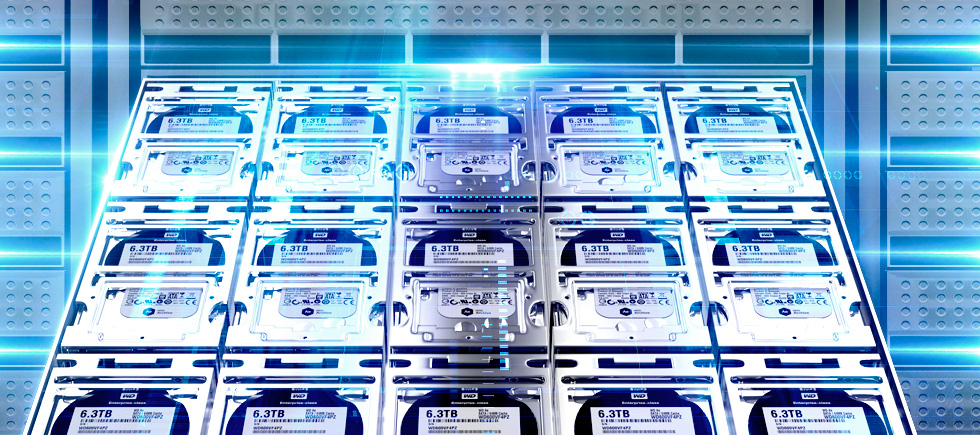 According to Western Digital, magnetic platters for hard drives are in many ways similar to semiconductors and semiconductor wafers. As technology and manufacturing processes mature over time, incremental capacity increases are realized. As manufacturing process of WD Ae's platters matures, WD will ship HDDs with higher capacities. At the massive scale of modern applications, the availability of incremental capacity each quarter renders exceptional value to datacentres who can realize improvements in capacity-per-drive, capacity-per-volumetric space and reduced infrastructure overhead.
WD Ae hard drives will be sold in box quantities of 20 and available to select distributors and integrators starting late 2014. WD Ae drives are covered by a three-year limited warranty.
Discuss on our Facebook page, HERE.
KitGuru Says: While the idea of variable capacity seems rather strange and to a certain degree resembles situation with microprocessors with odd amount of cores, it still may bring a lot of advantages to certain customers with huge datacentres that require to store huge amounts of "cold" data at low cost.