The head of EA Mobile, a leading publisher of games for smartphones and tablets that belongs to Electronic Arts, said that the new iPhone 6 Plus is on-par with new-generation video game consoles from Microsoft Corp. and Sony Corp. As a result, the quality of games for the device could become very high. Unfortunately, what the executive did not mention is the amount of memory and computing horsepower the new iPhones have.
"It was a good Christmas morning," said Frank Gibeau in an interview with GamesIndustry. "We got a lot of the gifts we asked for. One key takeaway is that with the retina display and the improved processor, combined with the Metal [graphics] capabilities and 128GB of [storage], that gets you to a device that's on part with next-generation consoles. That's moving perfectly into our strike zone."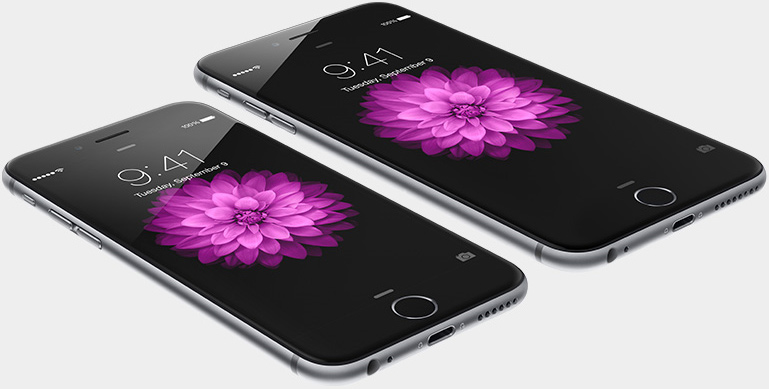 Apple's iPhone 6 Plus comes with a large 5.5" display with 1920*1080 resolution. The support of 1080p resolution is considered to be one of the key improvements that the PlayStation 4 and the Xbox One video game consoles have when compared to previous-generation consoles. Unfortunately, not everything is that easy.
The iPhone 6 Plus is based on the Apple A8 system-on-chip, a dual-core application processor with PowerVR graphics core and 1GB of integrated LPDDR3 RAM. According to Apple, the A8 chip has up to 25 per cent faster processing power and up to 50 per cent faster graphics compared to the A7, which may indicate that architecturally the A8 resembles its predecessor (two 64-bit Apple Cyclone general-purpose cores, four-cluster PowerVR G6430 graphics engine, higher clock-rates).
While technically the A8 supports 1920*1080 resolution, it is unclear how well will it handle high-quality games that demand graphics processing horsepower when they are played in such resolution. The A7 processor handles games in 1136*640 (0.7MP) resolution. The A8 with 50 per cent higher graphics processing horsepower will have to render games in 1920*1080 (2.0736MP) resolution. Basically, a chip with 50 per cent higher performance than the predecessor will have to handle 2.8 times higher workloads. While the Apple A7 SoC is among the most powerful SoCs on the market, it remains to be seen whether its successor will truly be able to handle console-like graphics in 1080p.

It should also be kept in mind that both PS4 and XB1 feature system-on-chips with eight 64-bit x86 processing units. By contrast, the Apple A8 application processor features only two 64-bit ARMv8-A-compatible Cyclone cores. Console-like games require a lot of AI and physics processing, for two cores the task might be too hard.
Finally, modern consoles have 8GB of high-speed DDR3 or GDDR5 random access memory. By contrast, Apple's A8 only comes with 1GB of integrated LPDDR3 RAM.
Mr. Gibeau admits that it will be impossible to simply port games from next-gen consoles onto the new iPhones. Still, thanks to support of either 720p (iPhone 6) or 1080p (iPhone 6 Plus) resolutions, video games for the new smartphones from Apple are going to get much better.
"Some ideas are going to work, some are not," said the EA Mobile chief. "I see it as a potentially very viable platform."
Discuss on our Facebook page, HERE.
KitGuru Says: While high-definition resolutions clearly make the new iPhones better solutions for gaming, performance-wise the smartphones from Apple are still considerably behind Microsoft's Xbox One and Sony's PlayStation 4. As a result, do not expect console-quality games on mobile devices just yet. Perhaps, in a couple of years' time iPhone 7 will actually beat new-generation game consoles in terms of performance.