Western Digital Corp. maintained its hard drive market leadership in terms of unit sales in the first quarter of 2014 and outsold its arch-rival Seagate Technologies by over five million units. The company also managed to get higher revenue for its hard disk drives thanks to favourable product mix, but Seagate received higher profit.
During the first quarter of 2014 (which corresponds to the third quarter of WD's and Seagate's fiscal years) WD sold 60.4 million of hard disk drives for various applications. Average selling price of a Western Digital HDD was $58. By contrast, Seagate supplied 55.2 million of hard disk drive units during the same period, ASP of a Seagate drive was $61.
The two companies estimate that the total available market of hard drives in the first quarter was 137 – 138 million units, which means that Toshiba Corp. could ship as many as 21.4 – 22.4 million hard disk drives in Q1 2014.
Western Digital has been leading the HDD market since Q2 2012 after it recovered from consequences of flooding in Thailand, which occurred on late 2011 and destroyed WD's production capacities.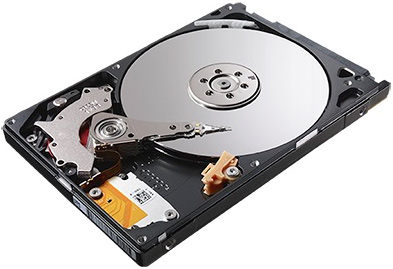 Western Digital reported revenue of $3.7 billion and net income of $375 million, or $1.55 per share for its third fiscal quarter ended on the 28th of March, 2014. For Q3 FY2014 Seagate Technology reported revenue of approximately $3.4 billion, gross margin of 28.2%, net income of $395 million and diluted earnings per share of $1.17.
Discuss on our Facebook page, HERE.
KitGuru Says: Traditionally, WD sells more drives, whereas Seagate manages to be more profitable thanks to  greater corporate efficiency as well as higher sales of high-margin-enterprise-class hard disk drives.