Finding the best time to buy new PC hardware is never an easy task, as there is always another sale or promotion just around the corner, not to mention new hardware launches in general. This year, ASUS has a new rebate program running in the UK and Ireland, offering £25 or €25 cashback on an eligible purchase made in 2019, netting you some money back straight to your bank account without fretting over purchase dates as long as you can meet the registration requirements.
The #RateMyGear rebate promotion is live now. To submit for your cashback, all you need to do is pick up an eligible product from one of the valid retailers picked out by ASUS. Then, you will want to leave a product review on the site you purchased from (more on that below) and fill out the registration form, which will ask for proof of purchase, a link to your product review and then your personal details, including name, address and your bank information so that money can be transferred to your account directly. Do note that this is general bank account information and not your debit/credit card details. If you are happy with all of that, then you are good to go, just make sure you submit your full registration before the 31st of January and give some time for ASUS to confirm eligibility and/or rebate payment.
If you have privacy concerns over the registration details required, then do know that the registration site is secured by RapidSSL with a valid certificate. You can also check out ASUS UK's privacy policy and the Sales-Promotions privacy policy for additional details.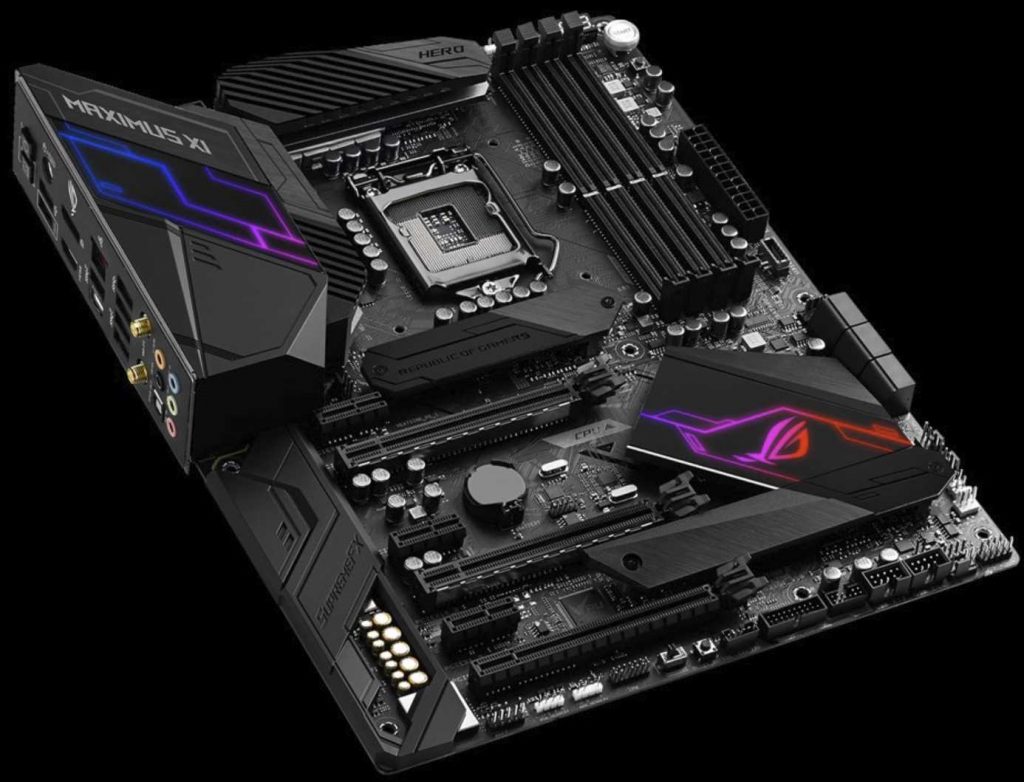 Eligible product categories span from ASUS ROG and ASUS TUF gaming peripherals like headsets, mice, keyboards and PC chassis to a wide array of ASUS motherboards and wireless routers. You can see the full list of eligible products HERE. Eligible retailers include Amazon UK, Currys, E-Buyer, CCL Online, Nova Tech, Overclockers UK, SCAN, Very, Box and Reevoo.
There are some extra terms and conditions to be met for publishing a review of your purchased product. Firstly, the review must be based on your own honest and genuine opinions. The review must also be written in your own words and not plagiarised from elsewhere. Finally, your review must be publicly posted to the relevant product page on at least one of the eligible retail sites.
The Rate My Gear rebate program will come to an end on the 31st of January 2020, so you will need to register your product and submit a rebate claim before then. Alternatively, the rebate will also end after 1000 eligible submissions are reached, which ever ends up being sooner. You can only submit one rebate claim per eligible product purchase and total submissions are limited to three per person- so if you bought three different eligible products and meet the other terms and conditions, then you could end up with £75 being sent back to you.
You can find all of the details on eligible products, registering for the rebate and various terms and conditions on the Rate My Gear promotions page, HERE.
Discuss on our Facebook page HERE
KitGuru Says: The fact that this rebate extends to any eligible purchase made in 2019 is a really nice added bonus. Of course, there is other criteria to be met first, so getting that £25 back isn't as simple as hitting a few buttons and auto-filling your address. With that in mind, be sure to double check the terms and conditions pages, the list of eligible products and the list of eligible retailers.