History always repeats itself. Rambus and JEDEC have a history that began in the early nineties and greatly influenced the whole dynamic random access memory (DRAM) industry in the 2000s and 2010s. That history is about to repeat itself.
Rambus, a developer of high-speed interfaces and owner of multiple standard-essential patents, this week joined the JEDEC committee, a DRAM standard-setting organization, in a bid to work with other memory technology developers to define new architectural directions in server memory that can improve power, performance, and cost and "drive greater market and platform growth across the industry."
The new server DRAM standard will focus solely on servers and will likely have architectural differences with commodity DRAM used for PCs. Future memory sub-systems in servers and data-centres will depend on advanced signalling and application-specific optimization to accelerate the growing requirements for lower power and higher performance while managing the associated cost.
Rambus is known for high-performance RDRAM and XDR DRAM types of memory, which could outperform industry-standard memory (at the time of introduction) both of them were used only inside select devices and have never become popular in the industry. While Rambus made money on RDRAM and XDR DRAM licenses and licensing fees, it made dramatically more money on royalties for industry-standard DRAM technologies, such as SDR, DDR, DDR2 and DDR3.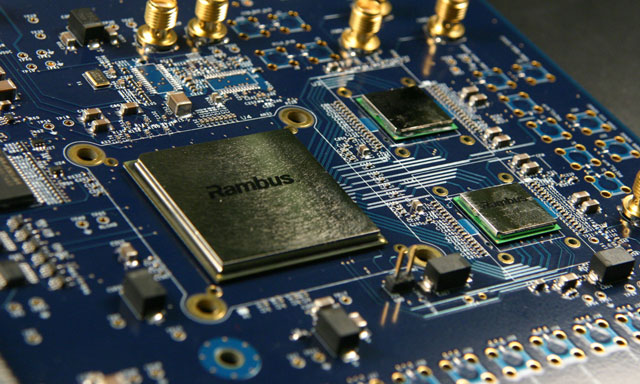 Rambus is the company which patented technologies that were discussed during JEDEC meetings in the early nineties and which later became essential parts of the SDRAM standard and its derivatives, according to multiple claims made by computer memory manufacturers. Under the terms of JEDEC, all patented technologies that are parts of JEDEC-set standards should be made available to applicants desiring to implement the standard either "without compensation or under reasonable terms and conditions that are demonstrably free of any unfair discrimination." Rambus did not agree to such terms and left the organization in 1995.
Some internal communications of Rambus in the mid-nineties demonstrated the company was tailoring new patent applications to cover features of SDRAM being discussed at JEDEC, which was later considered an evidence of bad faith be the U.S. court. Although DRAM makers accused Rambus of illegal actions and conspiracy, the company avoided any consequences because by the time the legal actions hit it, all evidences of illegitimate business practices had been rightfully destroyed. As a result, all DRAM makers nowadays pay Rambus fees for industry-standard memory types.
Despite of controversial business practices, Rambus has excellent interconnection and signalling engineers who will clearly help to make the new server DRAM standards better. However, there are natural risks that Rambus will either lobby integration of its patented technologies into industry-standards on non-JEDEC terms or will patent techniques that are discussed during JEDEC meetings. Perhaps, the JEDEC members simply needed certain technologies from Rambus to develop server DRAM specification quickly and they have already agreed to pay for those innovations on Rambus' terms. However, so far no one has announced this.
Discuss on our Facebook page, HERE.
KitGuru Says: The scope of the new server DRAM standard is completely unclear. It is unknown whether it will rely on DDR4 memory type/structure (which is believed to be the standard that is not anyhow covered by any of Rambus patents) with enhancements needed for machines that accommodate large amounts of memory, or will be a completely new type of memory. It is also unknown when the new standard is expected to be finalized and when the first products based on it are expected to hit the market. The only thing that is clear now is that some of Rambus' inventions will be behind a new DRAM standard. Again.