Two of the UK's biggest highstreet hardware businesses, Dixons and Carphone Warehouse, have announced that they'll be merging into a single electronics retailer, in a merger that is said to be worth £3.8 billion. It's taken months and months of talks and no doubt a lot of lawyer fees, but the two companies have now agreed to a deal and it's going to lead to a new company, known as Dixons Carphone PLC.
Management will of course need a little shuffle, with current head of Carphone Warehouse Sir Charles Dunstone becoming the chairman, and current boss at Dixons, Sebastian James, taking on the CEO role at the new company. Both men believe that they're making a new retailer for a new age of sales and have announced that by merging the two companies, they can save as much as £80 million a year.
Sir Charles said: "We are incredibly excited about the opportunity today's news brings to our organisations, our consumers and our investors.
"Both Carphone and Dixons have a huge commitment to delivering the consumer the very best service, product and advice around the connected world. We have a deep respect for each other and we see the merger of these two great companies as an opportunity to bring our skills together for the consumer and create a new retailer for the digital age."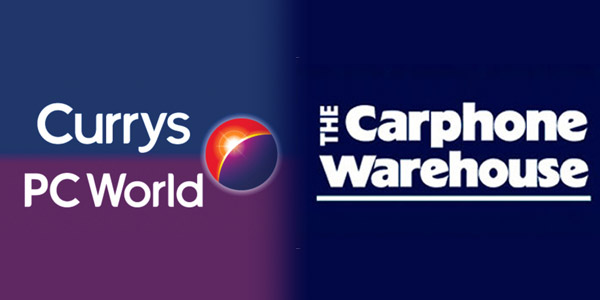 As The Telegraph reports, both retailers will benefit from a large number of outlets thanks to the deal, with over 1,000 between them when it's complete. As has often happened with these sorts of mergers though, it may lead to the closure of some less profitable ones – that could be where some of that £80 million is expected to come from. That said, that may not be the case, as Dunstone said that the company planned to create new jobs and saw opportunities for immediate and further growth of the new firm.
However, this deal has one final hurdle to cross and that's with its shareholders. Both firms need a 75 per cent approval from its stock holding members for it to go ahead. It's likely to happen, as the new company's stock is
expected to be higher than that of either previous company, but it's still no doubt a worrying time for those that have spent so long trying to make the merger happen.
Discuss on our Facebook page, HERE.
KitGuru Says: I can't say I've personally been in either Carphone Warehouse or any of the chains Dixons owns, for years and am unlikely to in the future, but I do live out in the sticks. What do you guys think of this move? Is it one that'll see both companies remain relevant moving forward?