A quick look around the web this morning and you'll find a lot of your favourite sites giving their break down of Nintendo's latest first party title, Mario Kart 8. A long, long time fan favourite, the series has consistently pushed the quality of the racing and its visuals in each outing, always maintaining that fast and frenetic pace found in the original way back on the SNES in 1992. This latest one looks to do the same, giving it a whole host of top review scores, with the only real problem seeming to be the downgraded frame rate in the multiplayer and no specifically made battle maps. The question is, is this enough to make the Wii U a success?
Firstly though, if you haven't read a review of the game yet, here's what everyone's been saying:
Eurogamer: 10/10
Computer and Video Games: 9/10
Gamespot: 8/10
Polygon: 9/10
Games Radar: 4/5
Joystiq: 9/10
DigitalSpy: 8/10
Escapist: 9/10
And if you need more than that, a quick Google news search for "Mario Kart 8 review," will give you all the reading you need.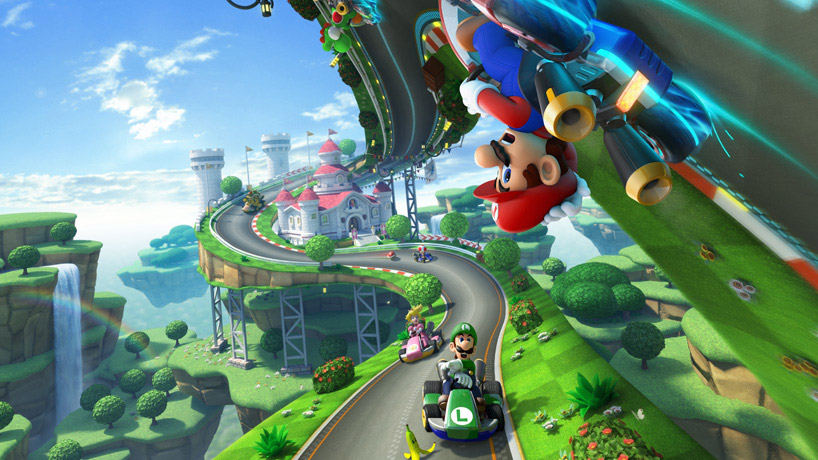 The question is though, do you guys think this is enough to sell some Wii Us? I'm going to throw the gauntlet down for some hearty debating and say that I think it might be. Mario Kart has always been good at capturing that great gaming aspect of multiplayer: playing in the same room with your friends. There are other games that do it of course, but Nintendo has always been right on the button when it comes to that particular style of play. By doing that with a game like Mario Kart once again (and potentially again when Smash Bros is released later this year) it sets itself up to become the second console everyone buys.
That's what happened with the Wii. As well as being the casual gaming console of choice, it was also the other one you bought after your Xbox 360 or PS3. The Wii U could be that second fiddle to the Xbox One or PS4. Clearly it's not going to be the powerhouse of this generation, but if it can slipstream one of the other companies by being the cheapest and offeering some great party games, it might just do it.
Discuss on our Facebook page, HERE.
KitGuru Says: Of course I could be talking out of my ass and I'm sure a few of your have already told me as much before you get this far into the piece, but let us know what you think on the KitGuru Facebook. The links just above this sentence, you can't miss it.