It was bound to happen in the wake of the Snowden revelations last year, that let us all know just how much our goverments and others were keeping tabs on us, but we're only starting to see the data for the trend shift now. In a report by Sandvine, encrypted internet traffic in both the EU and the US has grown by more than 100 per cent.
While other trends are apparent, like overall internet traffic increasing several tens of per cent and bittorrent usage in the EU continuing to grow, it's the increase in SSL usage that could be the most interesting. In the US, it saw a jump from 2.29 per cent in 2013, to 3.8 per cent by the same period this year. In Europe it took an even bigger jump however, going from a paltry 1.47 per cent of all internet traffic, to a much more significant 6.1 per cent.
It's even more apparent in South America, where SSL usage went from 1.8 per cent last year, to 10.37 per cent today.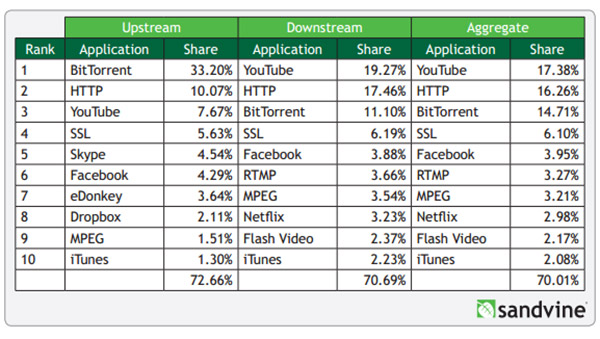 Seen here, EU usage.

As Torrent Freak points out, it seems the most obvious reason for such a boom in personal internet security, is to do with the Edward Snowden leaks about the NSA and GCHQ's tapping of international fibre cables and the collection of metadata on citizens and foreign nationals, including the data hoovered up from Facebook and Google servers.
Chances are this trend will only continue over the next few years, as more and more people figure out the technology – though perhaps legislation improving personal privacy might slow the advance.
In other aspects of the report, Sandvine noted that Netflix is now the second biggest source of traffic during peak hours in the UK and Ireland, accounting for almost 18 per cent of all internet usage and Snapchat is the most used messaging app (by traffic) in North America.
Discuss on our Facebook page, HERE.
KitGuru Says: Have any of you guys decided to take to the digital trees and hide yourself via VPN or other similar privacy protecting system?