3D Realms hasn't had the best of luck in the past few years. After releasing Prey back in 2006 to much acclaim, it's mostly stuck to mobile remakes of its classic Duke Nuke'm titles and of course there was that business with Duke Nuke'm Forever that took a long time to die down, but now under new ownership at Interceptor, it's working with its parent company to release a new game for the PS4 and PC, called Bombshell.
We have a bunch of game details and a reveal trailer, so I'll let you watch that before getting into it too much:
[yframe url='http://www.youtube.com/watch?v=UjsyXnqHOhA']
Bomshell features a Duke-like female, all muscled and armored in typical female game character fashion (read: not very much), with a shaved head emo hair-do and a bionic arm. The video's description gives some more insight into the character:
"Bomb Disposal Specialist turned mercenary for hire, Shelly "Bombshell" Harrison must strong-arm her away across 4 planets in an Unreal Engine-powered galatic [sic] adventure to rescue the president from an apocalyptic alien threat. With out-of-this-world enemies, a never-before-seen arsenal of devastating weaponry and a host of genre-crossing mechanics, Bombshell is set to blow you away."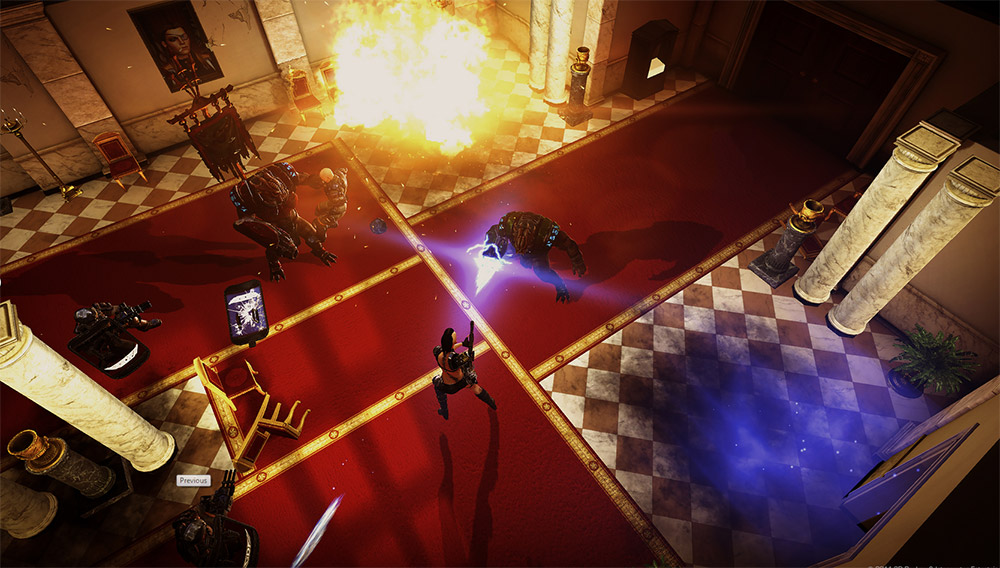 In her official bio, Shelly's likes are listed as: "kicking ass, motorcycles and kicking ass on motorcycles."
In the official site (NoGumNeeded) feature breakdown, we learn that the game will be played from an isometric perspective, with top down shooting mixing up classic RPG mechanics, that you'll travel to distant worlds and discover the secrets of ancient civilisations, all the while fighting to protect your president, as well as all of existence from an evil villain.
Throughout the game, you'll be able to weaponise Bombshell's robotic arm, mixing up the attachments to give you a variety weaponry to play with.
Bombshell is set for release sometime in Q1 2015.
Discuss on our Facebook page, HERE.
KitGuru Says: Not sure if I'm too impressed with this one. That reveal trailer animation looked pretty clunky and the cheesy "kicking ass," bio makes me cringe a bit. Maybe I'm a bit jaded by Duke's last outing though, what do you guys think?