Right when we thought that GDDR6 memory was supposed to have reached its peak, SK Hynix has created a new type of GDDR6 memory. Named GDDR6-AiM (Accelerator in Memory), this memory has computing capabilities, increasing speed in select workloads by as much as 16x.
Overall, the standard is that memory chips store data and CPU and GPUs process data, but SK Hynix's new memory challenges that view. With GDDR6-AiM, the memory manufacturer has added computing capabilities to memory modules using its PiM (Processing In Memory) technology.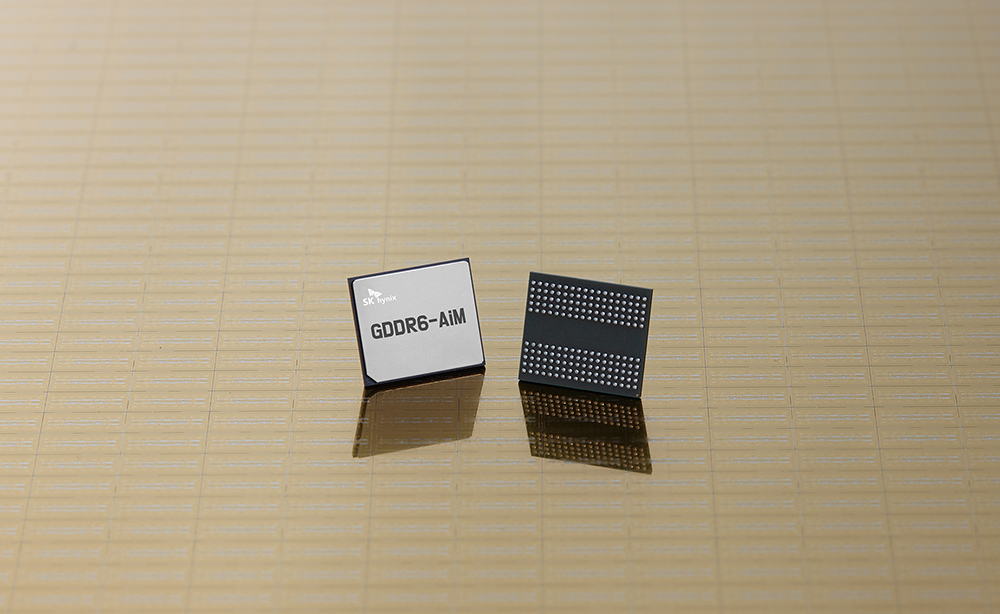 In an initial phase, this new type of memory will be exclusive for server workloads like machine learning, high-performance computing, and big data computation and storage. As the performance figure goes, pairing GDDR6-AiM with CPU or GPUs instead of a standard DRAM makes select computation processes up to 16x faster. Moreover, thanks to the lower operating voltage of 1.25V and fewer data movements between the memory and the CPU/GPU, GDDR6-AiM may consume up to 80% less power than standard GDDR memory.
Later this month, SK Hynix plans to showcase PiM technology and the new GDDR6 memory at ISSCC (International Solid-State Circuits Conference) in San Francisco. The company hopes to bring awareness of the memory's capabilities to industry partners and obtain more investment so the technology can reach consumer devices such as smartphones.
Discuss on our Facebook page, HERE.
KitGuru says: Do you think consumer graphics cards can benefit from using memory with PiM? Will we ever see DDR memory with PiM capabilities?