The end of the DDR4 era is coming faster than some might think. TeamGroup has started the validation of the first consumer-grade DDR5 memory with its partners, outpacing the competition by being the first company in the memory industry to reach this phase.
Despite the lack of desktop and laptop platforms supporting DDR5 memory, TeamGroup wants to be the first in line to launch DDR5 memory modules once Intel and AMD release their DDR5-ready platforms. AMD should introduce DDR5 support on Zen 4 processors in early 2022, while Intel is expected to add DDR5 support to one of its platforms for the first time in late 2021or early 2022 with the launch of Alder Lake.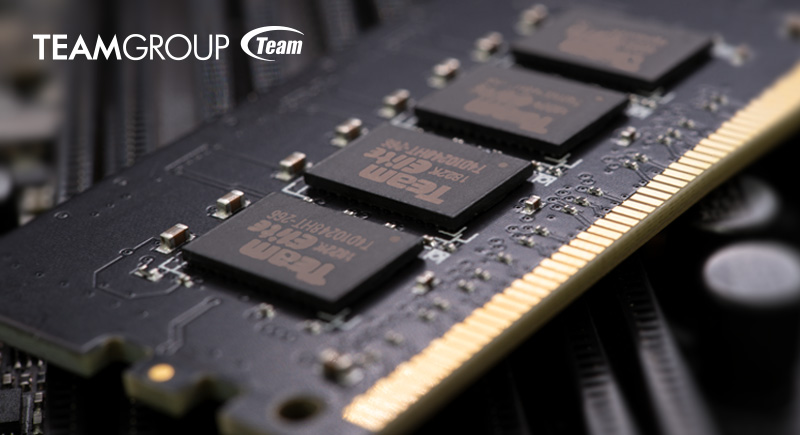 The first batch of DDR5 memory will consist of 16GB modules clocked at 4800MHz, operating at 1.1V. TeamGroup has been working closely with its partners (ASUS, MSI, ASRock, and Gigabyte) during this validation process, with the objective to surpass the operating frequencies of overclocked DDR4 memory. By the looks of it, they have mostly accomplished that with the outstanding 4800MHz operating frequencies out-of-the-box, but a few companies such as G.Skill and Crucial have DDR4 memory kits clocked at the same and higher frequencies.
In the DDR5 generation, TeamGroup expects that "consumers will not need to enter BIOS to enable the overclocking function", meaning that users won't have to select the XMP profile in BIOS before booting into the operating system like in previous memory generations.
KitGuru says: Are you waiting for DDR5-ready platforms so you can upgrade your system? What type of improvements do you expect from DDR5 memory?