The world and his dog might be getting ready of the impending availability of DDR4 memory, but Gigabyte is still pushing the boundaries of what you can do with the hardware that's available right now. Making use of its much touted Z97-SOC Force LN2 motherboard, Gigabyte is now proud to let the world know it's captured the world record DDR3 frequency once again, pushing a Kingston HyperX Predator kit all the way up to 4.62GHz.
While Gigabyte has been on a bit of a tear with its memory records recently, smashing through it on 2nd June and again on 5th June with its team of high profile overclockers, the record was again broken on the last day of the month by Sofos1990, at the Gigabyte testing labs.
If you're going all Billy Mitchell and suggesting that live competition is the only way to prove its legitimate, don't fret, this record has been fully validated by HWBot on its main site and Gigabyte even had a representative present at the record attempt to confirm it all live.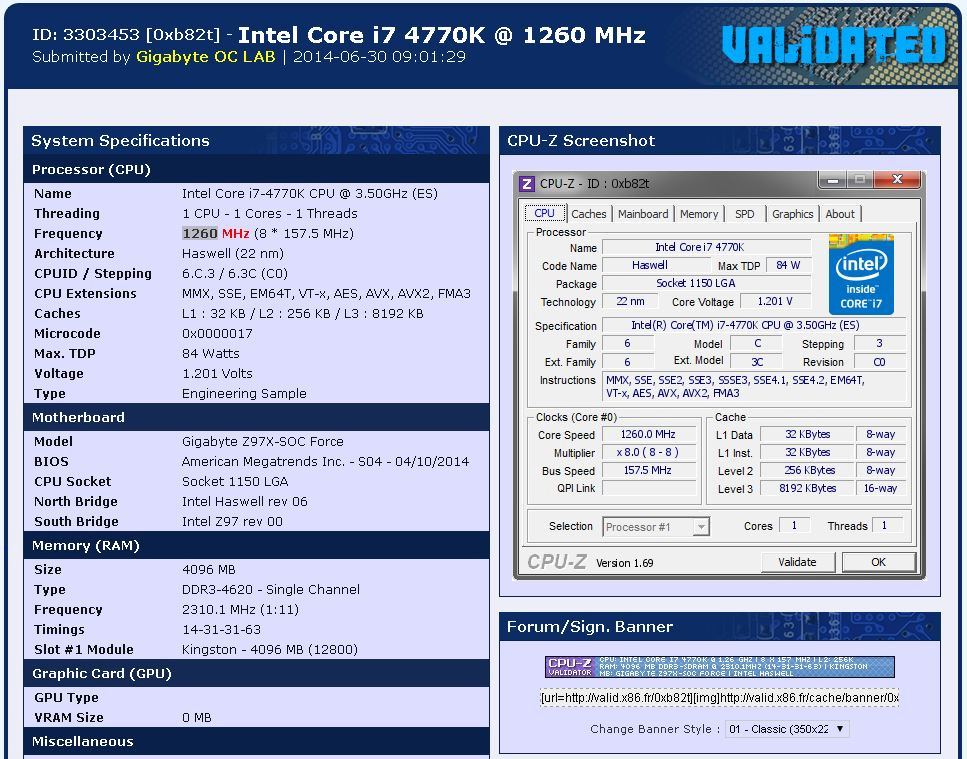 [yframe url='http://www.youtube.com/watch?v=f58RFGnzt4s']
KitGuru Says: Congratulations to the guys at Gigabyte. And Kingston I suppose, though Gigabyte didn't give the other company much props in its press release. Congrats to Sophos1990 too. I wonder how long that record will stand?