FSP, a leading manufacturer of power supply units for personal computers, has announced its new Hydro G series PSUs that combine high efficiency, improved cooling, modular design, silent operation, mainstream price and even changeable logotype colours. The FSP Hydro G power supply units are compliant with Ecos Consulting's 80 Plus Gold certificate.
The FSP Hydro G PSU features advanced internal architecture designed to maximize cooling efficiency of the unit. The mainboard and the daughterboard of the PSU are connected to the power supply's chassis, effectively transforming the latter into a heatsink. Components inside the PSU are also placed in a way to maximize airflow within the unit. The Hydro G PSU comes with a 135mm FDB (fluid dynamic bearing) fan that automatically starts when the power supply's load exceeds 30 per cent, and automatically stops when the load drops to 20 per cent.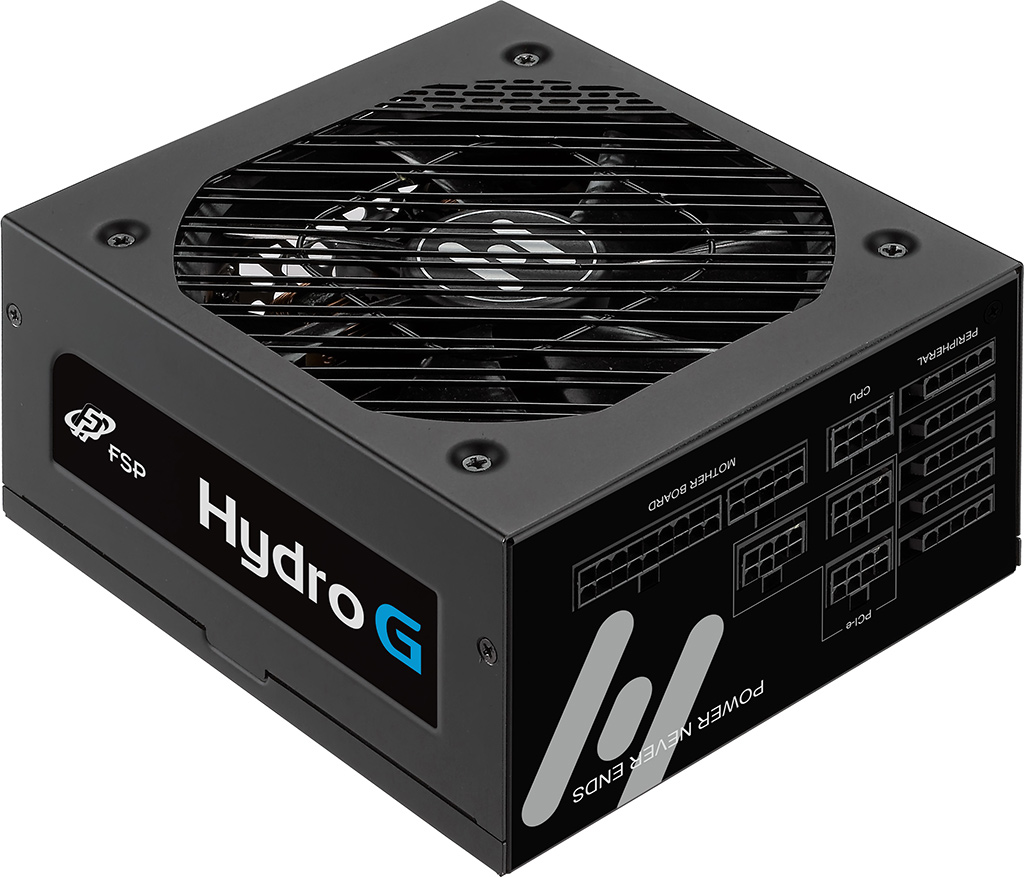 The family of FSP's Hydro G power supply units includes models with 650W, 750W and 850W total power output. Like other advanced PSUs, the Hydro G products are fully modular. According to the manufacturer, the cable plug layout has been completely redesigned for neater installations.
In a bid to maximize appeal of the Hydro G series to modders, the new PSUs come with changeable blue, green and red logo stickers. Depending on a user's preferences, he or she can apply the demanding colour to match design of their PC hardware.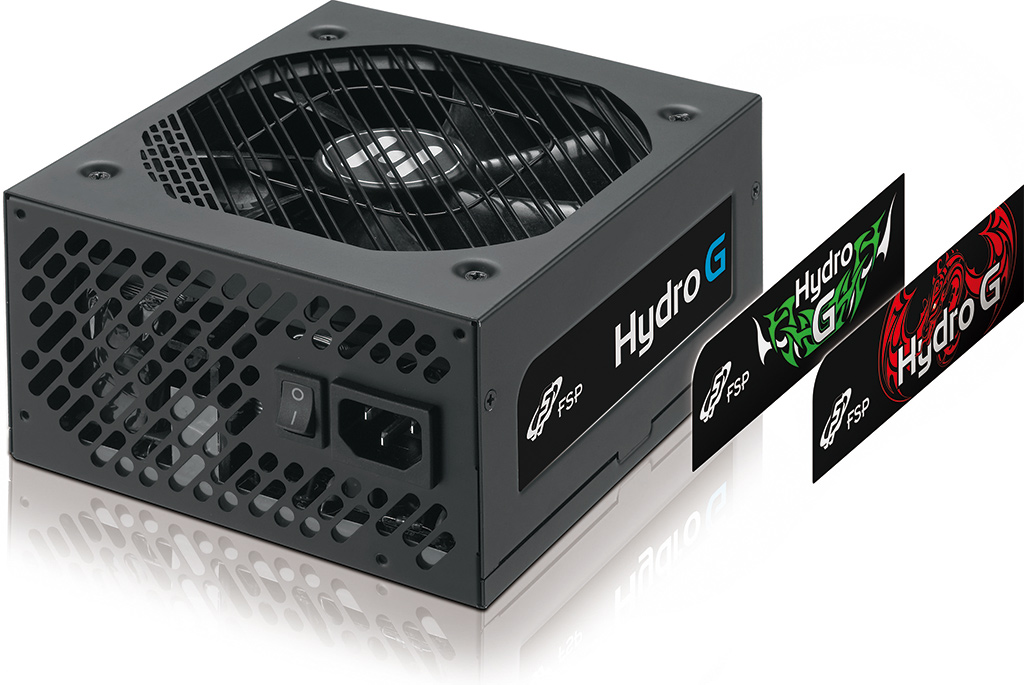 In order to get the "80 Plus Gold" certificate from Ecos, a PSU has to be 88 per cent – 92 per cent efficient under a 20 per cent, 50 per cent and 100 per cent load.
The Hydro G PSU will be available in Q3 2015 for suggested retail price of £89 (for 650W), £99 (for 750W) and £109 (for 850W).
Discuss on our Facebook page, HERE.
KitGuru Says: The Hydro G series PSUs from FSP seem to be rather interesting products, which are not expensive, but which promise high performance and reliability. Make sure you read their review at KitGuru in the coming months!