If you were an overclocker back in the day, your best friend was a standard graphite pencil, but over the years, taking your system beyond its default performance has become more popular and ultimately that bit easier. And that's at least partially thanks to hardware and software companies offering tools to keep track of your PC's components better, but while CPU and GPU monitors have been available for some time, keeping an eye on your PSU was never quite as easy. That's what Cougar's new CMD Digital PSU wants to fix.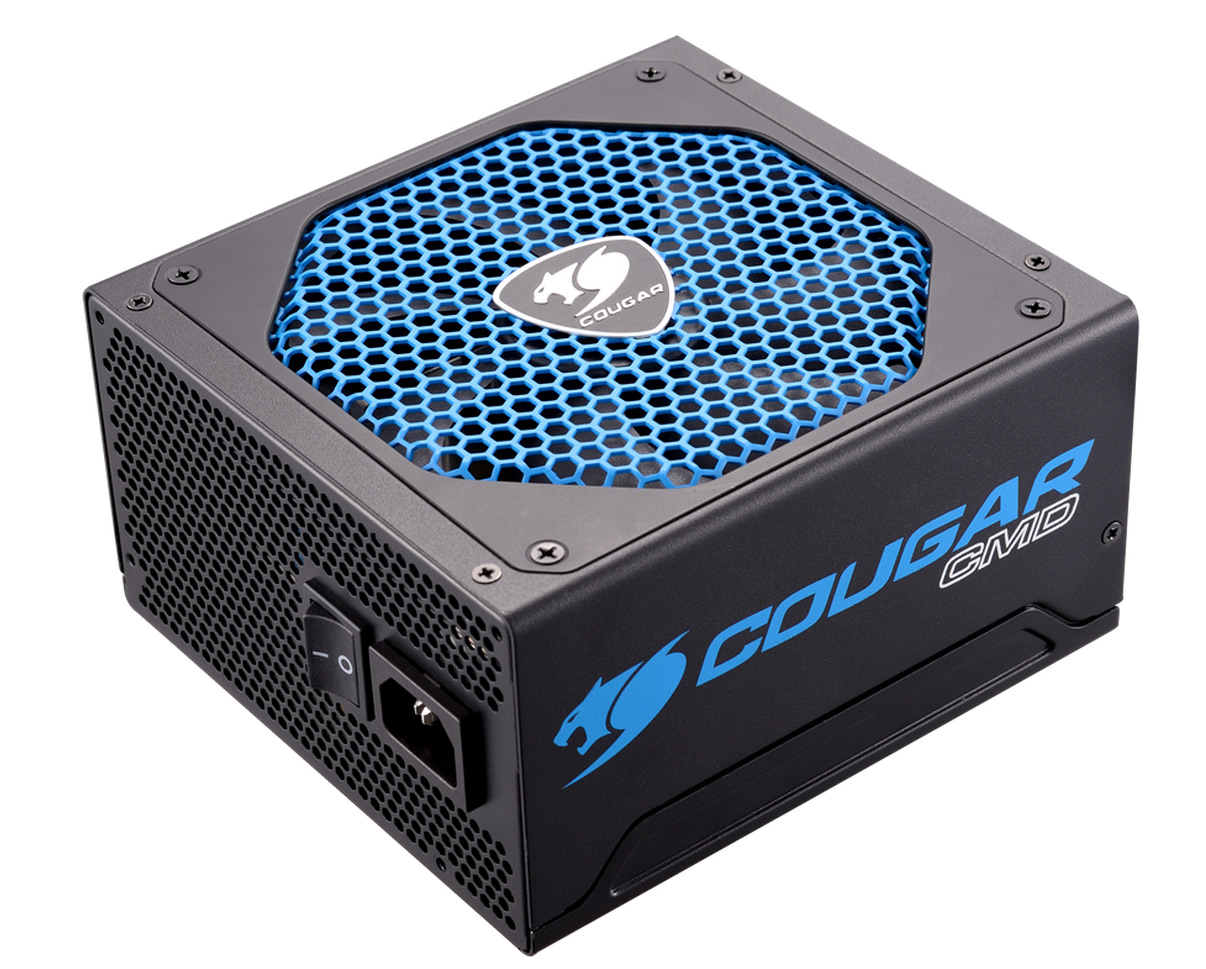 In terms of its standard features, the CMD is a modular, Bronze certified efficiency PSU, available in 500 and 600w capacities, with standard short-circuit, over voltage and undervoltage protection. However it's the unit's new UIX system which sets it apart from its contemporaries.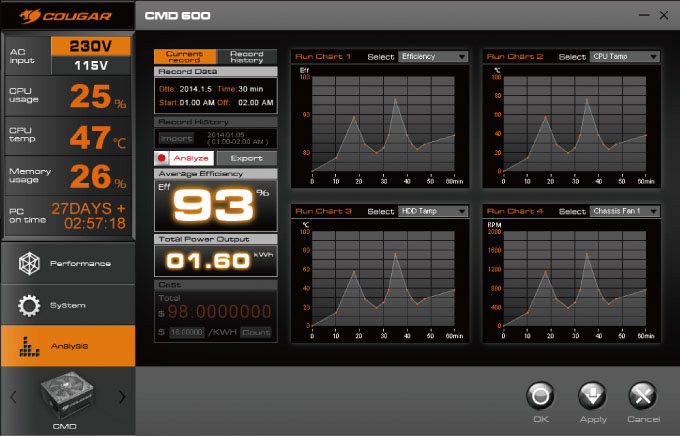 The CMD's software lets you look into a number of very detailed parts of your system, not just the PSU. While you can see certain aspects like the average efficiency of your unit, its total power-output at any one time and its current AC input, you can also monitor CPU usage, temperature and memory usage on the main screen. Beyond that there's live monitoring of all of the rails, as well as manually or automatically adjustable fan speed and a general temperature gauge for the PSU itself.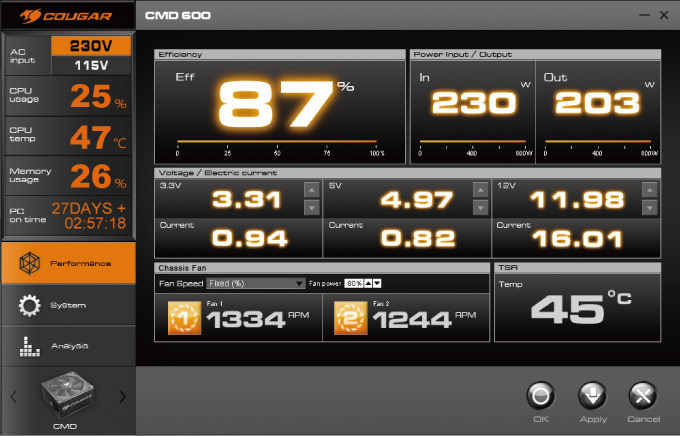 Of course traditionally monitoring a lot of these stats with your PSU required expensive equipment, so it's not clear at the moment what the accuracy of Cougar's stat tracking units are. However I'm sure before long we'll be reviewing one of these to find out for sure.
Discuss on our Facebook page, HERE.
KitGuru Says: The question is, is this the sort of information that a gamer or mid-level enthusiast is interested in? If you're going so far as to monitor rails on a constant basis, do you already have the equipment to do so?
What do you guys think?