If you want to play the upcoming Sword Art Online: Lost Song game set to hit PS Vita and PS3 in a few months time, you'll likely need to import it as it isn't getting released anywhere outside of Asian regions. However, if you're a big fan of the anime or manga, you may well do that, in which case you'll want to know what the gameplay is like before you put money down on the game and its import costs, so these videos should come in handy.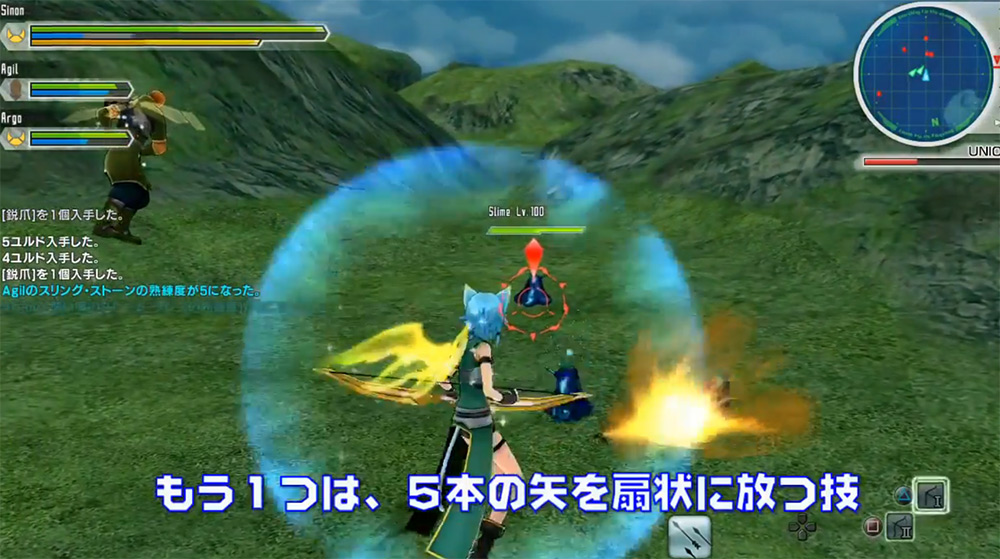 The first one shows off what party composition and basic movement are like. Although the video shows you playing as Kirito, you're accompanied by both Asuna and Leafa and there are other characters you'll be able to play as as well, marking a first for the series.
[yframe url='http://www.youtube.com/watch?v=gN2pjimlD0I']
Players can run around the relatively sparse looking work, but since this game takes place in ALfheim Online, you'll want to utilise your wings to fly around the map as traversing it is far quicker that way.
In this second video, you can see what combat is like the in game, with dodge mechanics, basic and special attacks and a variety of weapons and attack patterns to utilise. Players can also use the series' versatile magic, with a variety of buffs, debuffs and offensive spells at your disposal.
[yframe url='http://www.youtube.com/watch?v=r7mea5EmYCQ']
Sword Art Online: Lost Song is set for release in Japan on PS3 and Vita on 26th March. It will hit other Asian territories – with Chinese and English versions of the game – in the following weeks. Currently a Western release isn't planned.
Discuss on our Facebook page, HERE.
KitGuru Says: Although the game still looks and plays far better than that early VR demo of Sword Art Online we saw, nothing looks particularly exciting with this demonstration. Combat seems slow and pretty safe. I'm not sure we even see our protagonists take a single hit.