Most of us don't need a kilowatt of power in our PCs, even the heavy gamers and overclockers among us. But for the ultimate enthusiasts, the ones with deep enough pockets for high end SLI or Crossfire set ups, they need a veritable power plant in the back of their rig to keep it turning over. That's why we recently took a look at the Seasonic 1050WXP3 PSU and were pretty impressed with how it came out. However this isn't the first time we've looked at a Kilowatt unit from Seasonic. Back in 2012 we were very impressed with the Platinum 1000W model too, even though it was just shy of £215.
If you've wanted one of these high end, monstrously powerful units for a while now, but always thought they were a bit too expensive, today might change that, as that latter unit is now available on Scan at a significant discount. Just a few months ago you wouldn't have been able to find this PSU for much less than £200 and even at that price it wasn't a bad deal. Now though you can pick it up for just £146.52. Even less if you can some how find a way to skim the VAT off.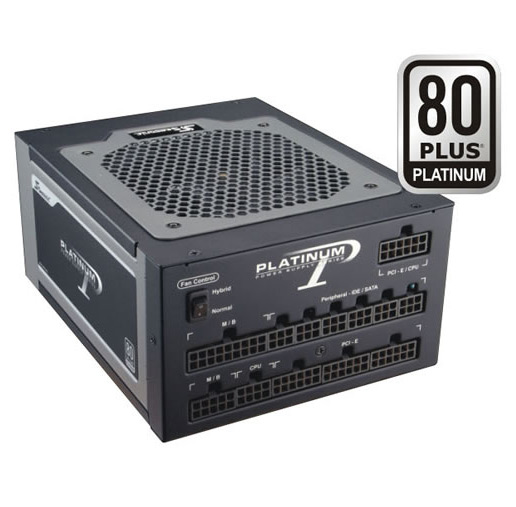 The efficiency ratings always sound like OAP dating agency packages to me
Of course its ability to output enough energy to power a small kettle isn't this PSU's only selling point. It's also Platinum certified for efficiency, meaning it uses as much as 92 per cent of the wattage it draws from your mains (in the ideal range) and its entirely modular, making cable management that bit easier.
This is a limited time offer available for a couple of weeks.
Discuss on our Facebook page, HERE.
KitGuru Says: If any of you guys use a kilowatt PSU, what do you use it to power? I'm still rocking an old 650w I've had for years and it soldiers on despite upgrades.