Kolink has been making power supplies for many, many years now. This week, the Kolink Enclave PSU series is hitting the market, bringing new 80PLUS Gold modular power supplies to the UK at sensible prices.
Kolink's Enclave series promises high quality capacitors, an advanced circuit design and strong 12V single rail performance to ensure precise voltage regulation and stable power delivery. Modular cables mean you can keep your system tidy and looking clean by only plugging in the cables you need.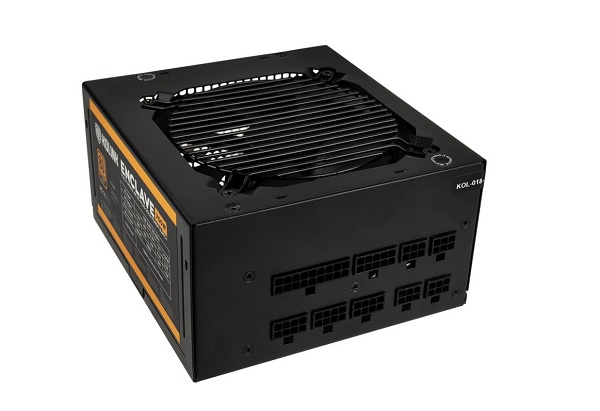 The 500W Kolink Enclave comes with stable power delivery with 41A on +12V single rail, while the 600W one has 48A on a +12V single rail. The 700W version has 58A on a +12V rail. There are a few other differences between each version too, for instance, the 500W model has two 6-pin PCIe connectors and five SATA connections, while the 600W and 700W models have four 6+2-pin PCIe connectors and eight SATA connectors.
Each model comes packed with a 120mm fan with a rifle bearing rated for long-lasting use. Pricing starts at £59.99 for the 500W Enclave, £64.99 for the 600W Enclave and £74.99 for the 700W Enclave.
KitGuru Says: Power supplies are the heart of any decent PC, so it is always best to shop around to find the most efficient one you can afford. Are any of you planning on building a new PC soon?