Seasonic, a world leader in the design and manufacture of premium quality power supplies is proud to announce the appointment of A One Distribution as its exclusive distributor for retail product into the UK channel.
Ray Milton, Head of Sales for Seasonic in the region, said "We have appointed A One Distribution to proactively drive our complete range of retail power supplies into the UK and Irish markets".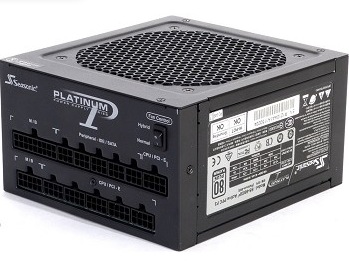 "We believe that our partnership with A One will open new market opportunities for Seasonic and make it easier for customers to find the quality power supply they need", he explained. "A One has the channel relationships and core competencies needed to drive our business forward".
Glen Rhodes, Overseas Purchasing Manager at A One said, "We welcome Seasonic into our portfolio and we look forward to working with them in building local sales".
"Seasonic has earned a fantastic reputation in the power supply market and our customers will be drawn to the combination of cutting edge design and uncompromising quality", said Rhodes.
"The press seem to love Seasonic products and it now becomes our responsibility to ensure that UK and Ireland customers find it easy to source Seasonic's multi-award winning power supplies", he explained. "We believe that the possibilities for Seasonic are huge and we're proud to be helping them achieve their retail potential".
Discuss on our Facebook page, over HERE.
Seasonic
Established in 1975, Seasonic has continued to build a reputation for PSU design and manufacture that's second to none. Putting the customer first, Seasonic is dedicated to quality, fair business practices and continuous product innovation.