NZXT is most well-known for its unique cases, but recently it has been starting to branch out. A couple of months ago it released its first motherboard, with its distinct aesthetic. Now NZXT is once again trying its hand in the PSU market with the announcement of the new E Series PSUs.
NZXT will be releasing three different wattage PSUs in the E series, 500W, 650W, and 850W. All three will be rated 80 Plus Gold and fully modular. NZXT has also added some rather unique features to these PSUs. There is active monitoring of the 12, 5, and 3.3V rails and power-on time tracking with an embedded real-time clock.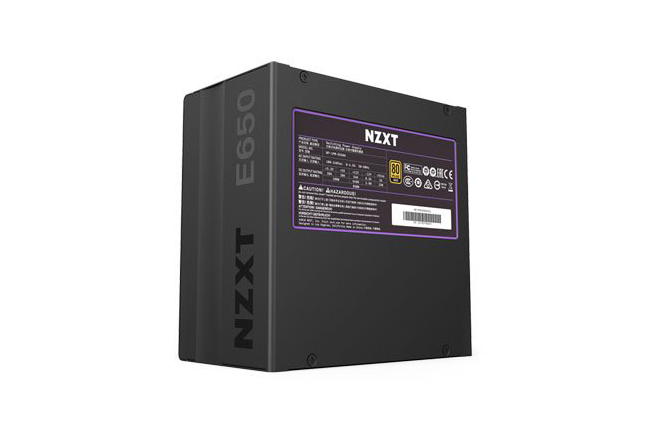 These E Series PSUs aren't all gimmicks, as the PSUs are using Japanese made capacitors rated at 105c, and the PSUs also feature digital multi-rail over-current protection. To back up their confidence in their product, they are also offering a full 10-year warranty with these PSUs.
The 500W variant will be priced at $125, 650W $140, and the 850W $150 putting these PSUs very much in the premium range. The NZXT E Series PSUs are now available in the USA, with the EU and rest of the world to follow sometime later this month.
KitGuru Says: These new PSUs from NZXT have a lot of interesting features to offer, hopefully, the performance matches their impressive feature list. Are you interested in a PSU from NZXT?