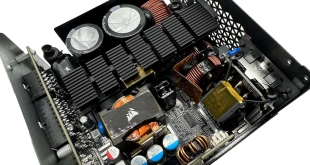 There have been quite a few high quality power supplies released in the last month and today we take a look at another new one from Corsair, the SF1000L. This is a fully modular SFX-L form factor unit, offering 80 Plus Gold Certification and high levels of build quality across the board.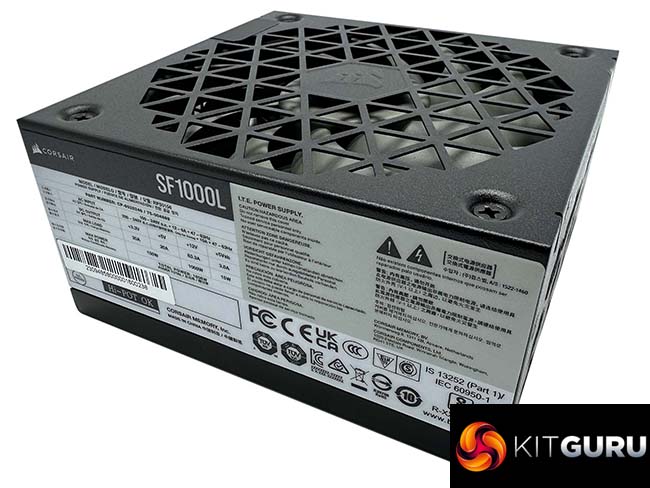 Right now this power supply is available from Overclockers UK For £219.95 inc vat (HERE). While we will take a closer look when we open the unit later in the review, Corsair are keen to point out that the adoption of Japanese capacitors and low noise PWM fan ensures long life and reliability, they are also backing this unit up with a 7 year warranty. Not quite at the highest levels we see from other manufacturers such as Seasonic (12 years), but it should provide coverage for two to three system upgrades.
Compact SFX-L Form-Factor PSU: Delivers 850/1000W of continuous power, ideal for power-dense small-form- factor PCs, or saving space in larger builds.
Fully Modular, Micro-Fit Type-5 PSU Connectors: With flexible cabling, taking up less space for tidy cable management and compatibility in small cases.
Intel® ATX 3.0 Certified: Compliant with the ATX 3.0 power standard, supporting the PCIe Gen 5 platform and resisting transient power spikes.
120mm Rifle Bearing PWM Fan: Delivers quiet, powerful cooling, with Zero RPM fan mode for near-silent operation at lower loads.
80 PLUS Gold-Certified: Operates at up to 90% efficiency, and Cybenetics-certified for lower power consumption, less noise, and cooler temperatures.
100% Japanese 105°C-Rated Electrolytic Capacitors: Ensure unwavering power and reliability.
Modern Standby Support: Unlocks extremely fast wake-from-sleep times and better low-load efficiency.
40°C Maximum Operating Temperature: For reliable power even under high-stress conditions.
Resonant LLC Topology: Provides clean, consistent power and enables use of more energy-efficient sleep states.
10. Seven-Year Warranty: For complete peace of mind.