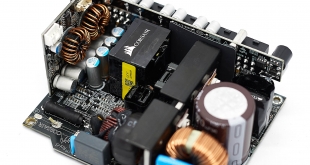 Today we take a look at one of the newest power supplies from market leader Corsair – their new SF750 SFX Platinum. Previously the SF Platinum series shipped in only 450W and 650W capacities, so this new high model will appeal to the hard core enthusiast user looking for a high wattage small form factor supply. This supply also features a larger 92mm fan, rather than 80mm and it has a 'Zero RPM Fan mode' to reduce noise output under lower load situations.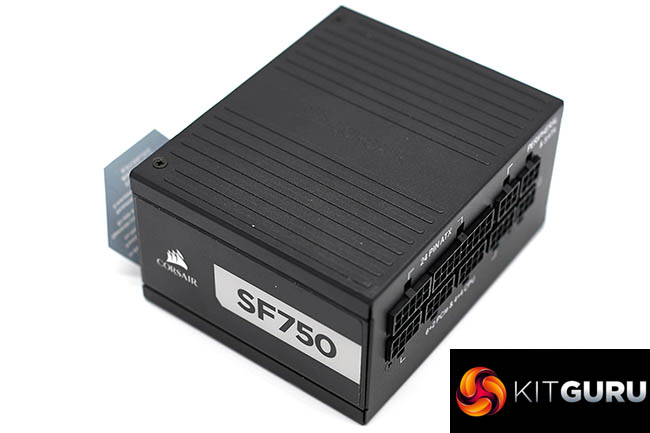 Corsair are keen to point out that lowering noise is one of their key focus points with the SF750. Many small form factor power supplies are equipped with a tiny 80mm fan, which are typically known to generate a lot of noise. By moving to a 90mm fan, they are able to spin the fan slower while producing good levels of airflow – all while reducing noise emissions. They also state that due to careful component selection that coil whine will not be a problem. I will test this out later.
Additionally, as we would expect in this price point, the SF750 is a fully modular power supply featuring very high Platinum efficiency certification. This is a standard sized SFX chassis too – its not one of the extended length versions we see from time to time from other companies.
Features
An Unprecedented 750 Watt SFX PSU: Harness 750 continuous watts in SFX form, perfect for the most power-dense small-form-factor PCs.
80 PLUS Platinum Certification: Ensures ultra-high efficiency operation for less excess heat and lower operating costs.
Zero RPM Fan Mode: The fan stays off until it's needed, for silent operation at low and medium loads.
Individually Sleeved, Fully Modular Cables: Flexible paracord sleeved cables make routing and cable management incredibly easy.
PWM Cooling Fan: Delivers powerful cooling with low-noise operation.
105°C Rated Japanese Capacitors: For unwavering power and reliability.
SFX-to-ATX Bracket Included: Allows installation into both small form factor and ATX cases.
Seven-year Warranty: For complete peace of mind.
Warranty: 7 years.
Photography for this review is completed inhouse with a Canon 1DX MK2 with 50mm f1.2 Prime lens and a Leica S series medium format camera with S series prime lens. Please do not use any of the images within this review without express permission.