Less than a week after Samsung announced its Galaxy Fold hybrid device, Huawei has debuted its own flexible smartphone at Mobile World Congress (MWC) 2019. Dubbed the Mate X, Huawei's handset already has a bigger screen and thinner profile at a higher price tag.
While the Galaxy Fold sports two distinct displays, folding its larger screen inwards and utilising a smaller panel on the outside, Huawei opts for a single OLED display that fold around the outside. This is said to help avoid creasing in the long-term, and helps to shave the thickness down to 11mm when closed and 5.4mm when opened, compared to the Galaxy Fold's 17mm thickness at its widest point.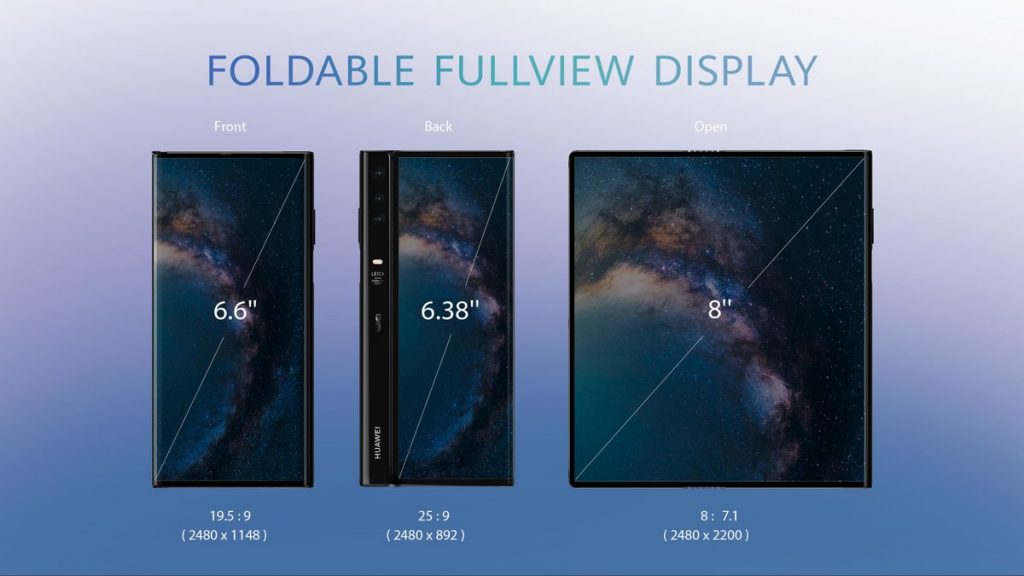 When opened in 'tablet mode', the Mate X sports an 8-inch screen compared to Samsung's 7.3-inch offering, with a resolution of 2480 x 2200 and an aspect ratio of 8:7.1. The main display is 6.6-inches when folded with a more traditional 19.5:9 aspect ratio and 2480 x 1148 resolution, which trumps the Galaxy Fold's 4.6-inch front-facing display. The Mate X's 6.4-inch rear panel sits next to a protruding grip section that clips the fold into place with a push-release.
This grip also houses a triple camera setup and their accompanying flash, which allows users to flip the screen immediately to take selfies. Huawei didn't delve into its lens specifications, but if its flagship devices are anything to go by this could make for high-calibre selfies from the quality of a rear-facing camera.
Huawei reveals that it has been working on its "Falcon Wing" hinge for the past three years, utilising over 100 components to open and close in a seamless way. This is backed by developments on its own EMUI software rather than the foldable Android features that Samsung is making use of.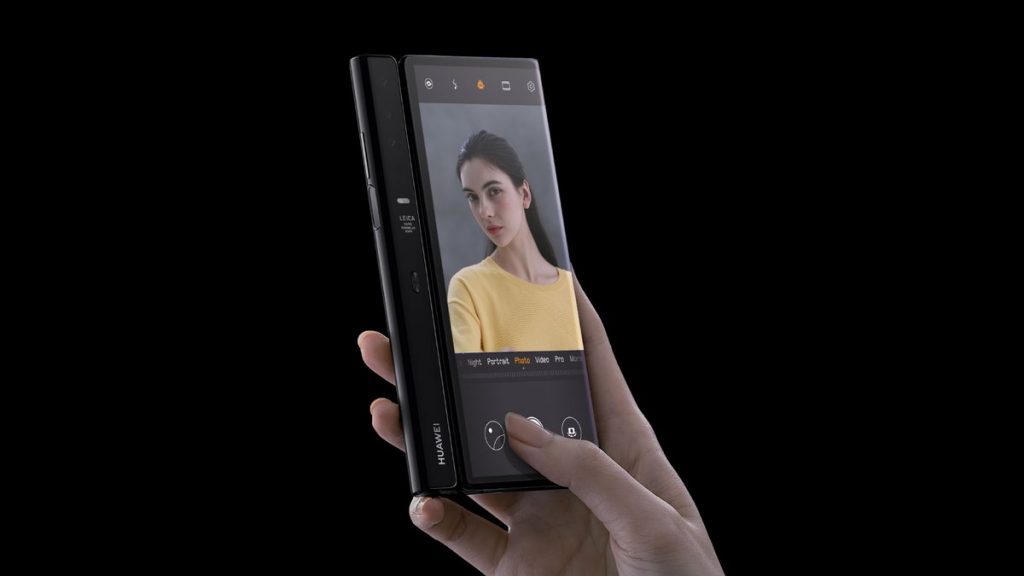 Under the hood, the Mate X sports the same Kirin 980 that appeared in last year's Mate 20 Pro smartphone, backed by a sizeable 4,500mAh battery which is marginally bigger than its competition. As usual, this is backed by a 55W Huawei SuperCharge-powered charger that can provide up to 85 percent juice in just 30 minutes.
The Mate X drops down to 8GB of RAM in contrast to Samsung's 12GB, while maintaining the 512GB of storage and its proprietary Nano memory card expansion slot. One advantage that the Mate X does have however, is the inclusion of 5G despite Huawei's struggles with its network around the world. This is the primary reason that the Mate X will come to market at €2,299 in June, just two months after the Galaxy Fold lands at €2,000.
KitGuru Says: Needless to say, both devices are extremely expensive with a market that's yet to be established, but hold a lot of promise for the future of technology. It will be interesting to see how these early days of foldable screens play out, as there is likely a wealth of uses behind the equipment.