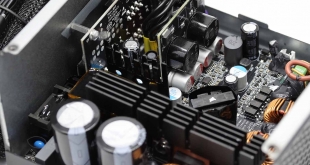 Corsair recently launched a new range of semi modular Gold rated power supplies in 550W, 650W and 750W capacities.  These competitively priced units incorporate high grade Japanese capacitors and a compact size of 140mm to fit into a variety of chassis on the market. Corsair are offering a full 7 year warranty.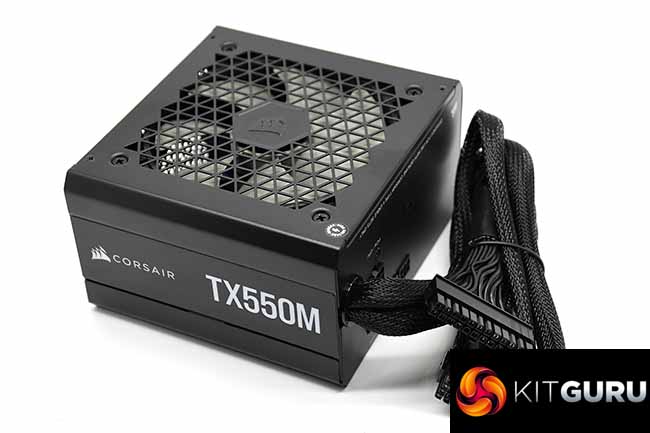 Corsair are targeting the mainstream audience with these new TX-M range of units, the 550W, 650W and 750W are modestly priced at £72.99, £82.99 and £92.99 respectively. Corsair sent us the 550W unit to look at today – a £70 power supply will certainly fit into most peoples budget.
Key Features
Low-Noise Operation: A 120mm rifle bearing fan creates less noise than traditional bearings, letting you focus more on the task at hand, whether it's gaming or work.
Semi-Modular Cabling: Lets you connect the cables you need for a cleaner build with easy cable management, while dual EPS12V connectors ensure wide compatibility with modern graphics cards and motherboards.
105°C-Rated Japanese Capacitors: For consistent and reliable power.
80 PLUS Gold Certified: Guarantees up to 90% efficiency to use less AC power and produce less heat.
Modern Standby Compatible: Extremely fast wake-from-sleep times and better low-load efficiency.
Resonant LLC Topology with DC-to-DC Conversion: Provides clean, consistent power, reduces coil whine for quieter operation, and enables use of more energy efficient sleep states.
Compact Size: At just 140mm long, the TX-M Series is designed for great flexibility in build configurations.
Seven-Year Warranty: Your guarantee of reliable operation for years to come.
Be sure to check out our sponsors store EKWB here
Tags 80 plus gold best budget power supply Corsair TX550M Corsair TX550M review Review
Check Also
Because of its price-performance ratio at launch, the GTX 1060 quickly became a favourite for …