One of the more surprising launches at Computex 2018 is the CRAS X memory kit from Korean memory brand, Klevv, alongside the innovative CRAS X NVMe RGB M.2 module.
The intended position for Klevv (within the SK hynix extended hierarchy of corporations) is to be the high end consumer brand. We're told that the CRAS X M.2 drive is the world's first M.2 module to include RGB without a cable/header- We asked if they planning to call it the world's first wireless RGB module, but were met with serious looks. That's a "No" then.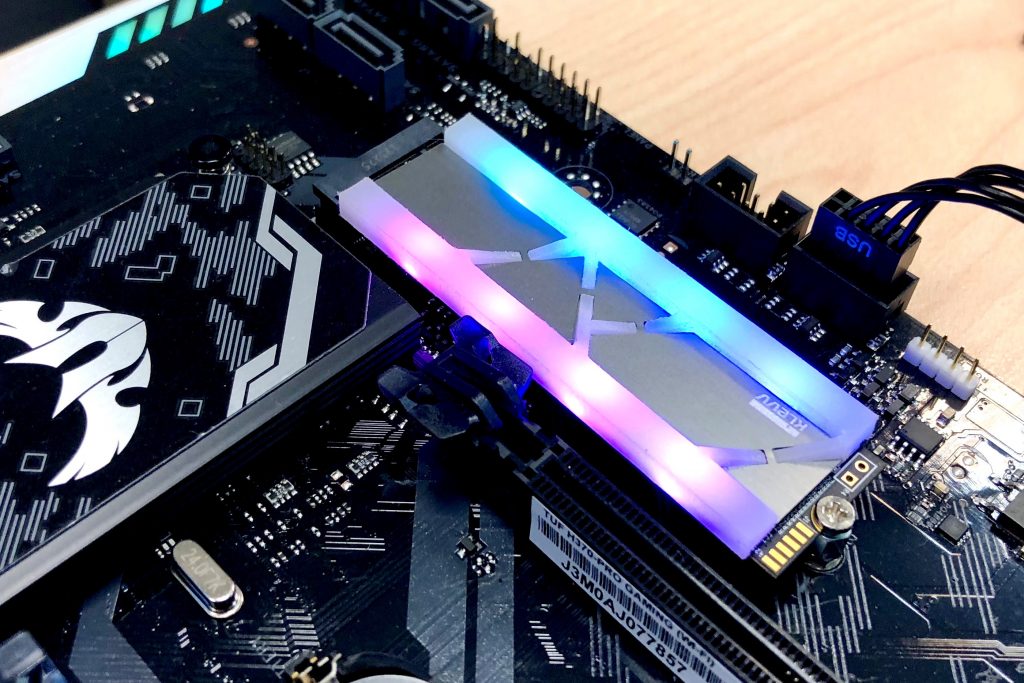 On the technical side, it is a PCIe Gen3 x4 M.2 drive that utilises the latest NVMe memory with a hollowed out heatsink design to show off the integrated RGB modules to their best effect. The LDPC (Low Density Parity Check) engine has built in technology that allows for Single Error Correction, Double Error Detection (SECDED) – which gives you an ECC-style level of safety for your data.
Thermal throttling can be adjusted over time (by Klevv, during firmware updates) – which means they can increase performance and/or product life span over the course of the M.2 module's existence. Every chip is tested for 2 hours 'solo', before being assembled into the final product – which is then tested for a further 4 hours. Spot checks can run for an additional 16 hours on products that have been plucked from the line. As with all Klevv SSD products, it comes with a bespoke copy of Acronis back up software to help migrate data over.
We spoke to a company representative, who told us that he was very proud of his company's latest innovations and that patents have been applied for on several new products, including the wireless RGB M.2 module.
The CRAS X SSD modules are expected to be in the channel around the end of Q3 with a retail price that should be less than £10 over the cost of a bare bones M.2 – with 120, 240 and 480GB versions planned.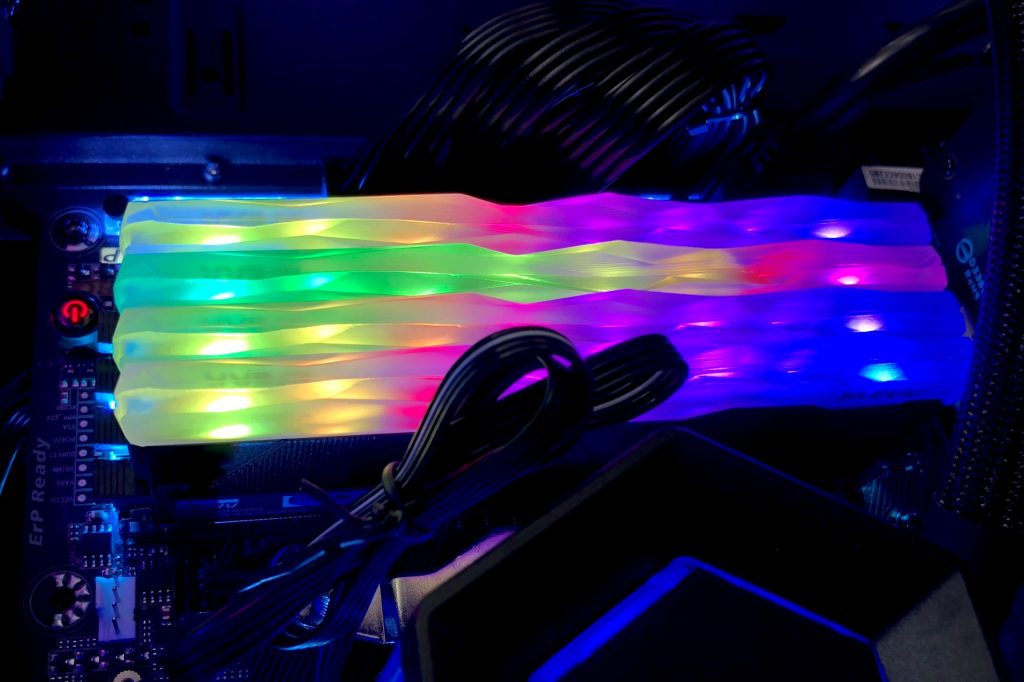 Klevv also has new RGB memory modules hitting the market. The crystal-like RGB housing at the top was inspired by StarCraft. CRAS X memory goes through a rigorous test procedure to ensure quality, and supports Intel XMP 2.0 for one-step overclocking.
This memory is also compatible with ASUS Aura Sync, Gigabyte Fusion and MSI Mystic Light, so you'll have plenty of support should you want to keep all of your lights in sync.
KitGuru Says: We'll have plenty more Computex 2018 coverage up over the next week, so stay tuned.