Micron Technology on Friday acquired Tidal Systems, a promising startup, which develops controllers for solid-state drives. With the acquisition of Tidal Systems, Micron will no longer have to rely on SSD system-on-chips developed by other companies. Besides, it will be able to tailor controllers for its memory, something that is going to be tremendously important in the coming years.
Tidal Systems was founded in 2014 by Mike Lee and Cody Wu, who are renowned industry experts if the field of solid-state storage and who previously headed development of SSD controllers at Link-a-Media (LAMD) and SandForce/LSI. Back in 2014, Tidal managed to quickly build a team of talented engineers, who joined from SandForce, LSI and Skyera. By now, Tidal has designed at least two advanced NAND flash controllers, one for PCIe/NVMe and another for Serial ATA-6Gb/s solid-state drives, reports Tom's Hardware.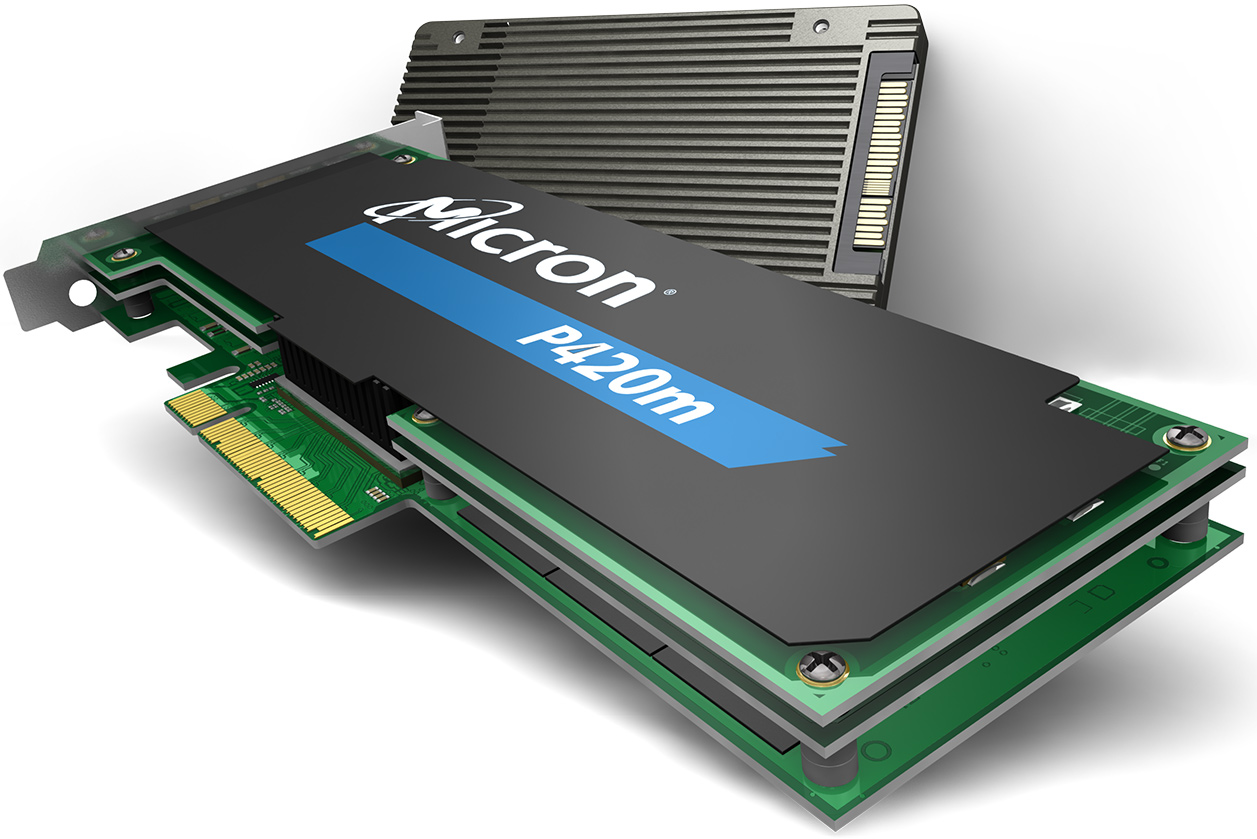 One of the key features of Tidal's controllers for solid-state drives is Low Density Parity Check (LDPC) technology, which is considered to be one of the most promising technologies to correct retention errors occurred in modern NAND flash memory. As manufacturers of NAND adopt thinner process technologies and add more bits per cell (three bits in case of TLC and four bits in case of QLC), retention errors become more prevalent and SSD makers need advanced error correction technologies to deal with them to preserve reliability and endurance of their products.
At present, a few NAND controllers, including two from Marvell, one from Intel and solutions from PCM-Sierra, support LDPC. There are LDPC-enabled controllers incoming from independent designers like Silicon Motion and some others, but it will take a while before they actually hit the market. Tidal has advanced NAND controllers with LDPC at hand.
Micron Technology produces various types of NAND flash and DRAM in-house, but right now it has to rely on controllers designed by other manufacturers, such as Marvell. While such strategy can work for smaller SSD producers, Micron needs to compete against Samsung Electronics, which has been gaining share in the market of solid-state drives thanks to its lead with advanced NAND and its own controllers.

Controllers developed in-house will help Micron to deliver premium SSDs to market faster, which will inevitably help the company's business. Moreover, advanced controllers with LDPC will improve reliability and performance of Micron's SSDs going forward. Tidal's SSD processors will also be very useful for Micron, as it consolidates its NAND flash business with the aim to make more products in-house and sell less NAND to other companies.
While Tidal is a great addition to Micron, to keep up with Samsung Electronics, which is years ahead of Micron, Toshiba and SK Hynix with vertically-stacked 3D NAND, Micron will have to also speed up development of its non-volatile memory.
Discuss on our Facebook page, HERE.
KitGuru Says: The consolidation of the SSD market continues, just like predicted a long ago. Large SSD makers want their own controllers and for Micron, Tidal is a natural fit.