The first beta event for Fatshark's Warhammer: End Times – Vermintide was good fun. The cooperative shooter, smasher blends Left 4 Dead level design with an addictive loot mechanic in a medieval fantasy setting against humanoid rats (Skaven) and it looks pretty too. That selective beta is set to relaunch today, running for two days through to Wednesday for those that acquired a code for it. To help players decide just who they're going to play as too, there's a new trailer profiling the Empire Soldier.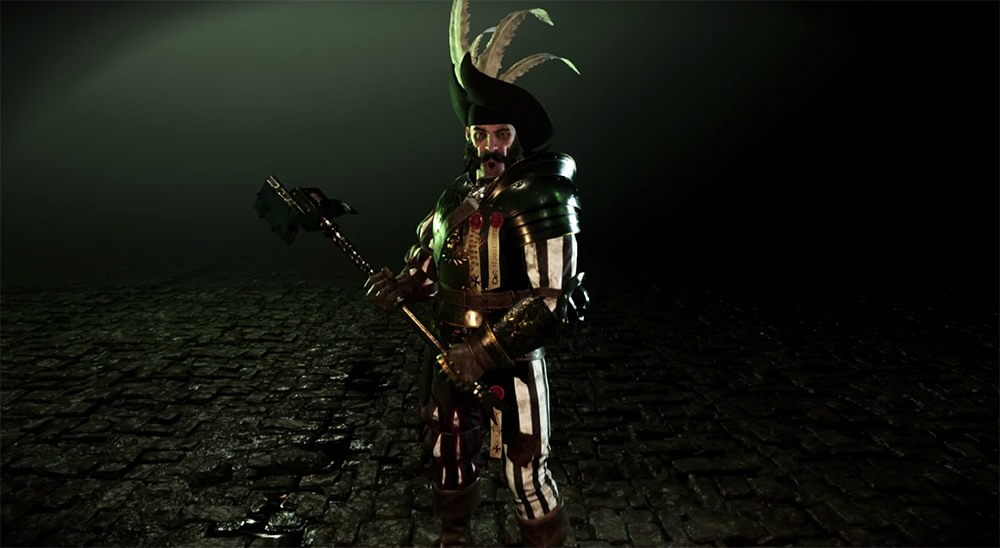 As much as the Witch Hunter is passionate about slaughtering rodents and the bright wizard might have a penchant for setting them alight, the Empire Soldier is the heart of any solid team, his giant war-hammer crushing skulls and slinging hairy bodies flying with equal measure. If he has to perform at range though he can, thanks to a surprisingly accurate blunderbuss, that makes a tremendous bang and sends anything that stands in front of it flying.
[yframe url='http://www.youtube.com/watch?v=a8z37oco0V0′]
Although it is far from bug free, Vermintide has peaked the interest of a good number of gamers, with many enjoying the frantic gameplay, as well as its grinding loot-mechanic, that allows for the unlocking of new gear and clothing, using experience and 'loot dice' to earn more as they play on progressively harder difficulties.
Whatever settings you choose though, Rat Ogres are terrifying in equal measure.
Warhammer: End Times – Vermintide launches on PC, Xbox One and PS4 on 23rd October.
Discuss on our Facebook page, HERE.
KitGuru Says: Did any of you try the beta when it ran for a few hours last week? I had a go with a few friends and it was a lot of fun.