Uber has been facing stiff opposition to its operation almost since it began service several years ago. It's had to deal with violence in some countries, protests from entire working sectors and most recently court battles, where taxi industries attempt to shut it out of their industry. The latest battle faced by the app based transport company will be in London, where Uber will have to deal with Transport for London's interest to implement new rules which could make it impossible for the firm to operate within the British capital.
Uber's entire service is built around convenience and speed, whereby a customer can find a hire car – of admittedly dubious qualification – within minutes, rather than hailing a taxi or calling a related firm. That's something that won't be possible under proposed TfL laws, which would introduce a mandatory minimum five minute wait time between hailing a vehicle and actually getting into it, as well as a ban on calling for a car using an application.
Now the high court will decide whether such measures are warranted or indeed fair. While they would certainly favour traditional taxis, placing those sorts of restrictions would inhibit innovation and make it so that the already operating taxi companies are unable to bring about faster services for their customers in the future, or indeed attempt to link up with them using a simplistic application.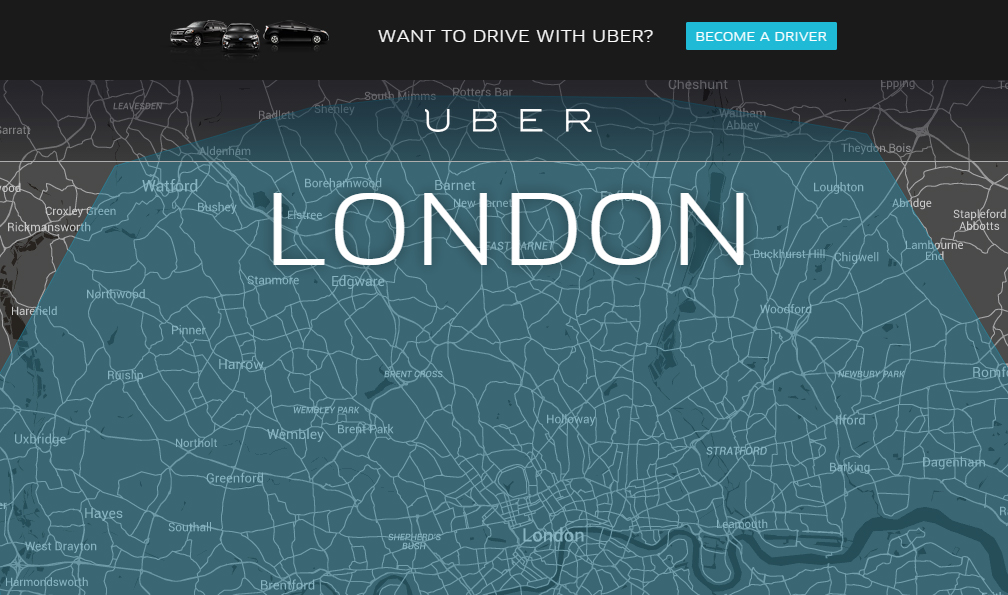 It can't be that bad, Uber is still advertising for more London based drivers
This has been the problem faced by Uber all over the world, in various markets. While taxi drivers certainly face stiff competition from their service, that is often because they are unable to compete legitimately due to heavy licensing costs and a lack of technological advancement in their businesses. It's hoped by some that even if Uber is restricted in some countries it will at least encourage a lifting on transport company restrictions to help modernise many aspects of the industry.
Uber remains confident it can continue to operate within London though, with one spokesperson saying that any ruling "would not affect Uber's license in London, or its ability to operate here." It's not exactly clear how that could happen, but it is thought that Uber may be able to circumvent any negative ruling with a few changes to how its application works.
Discuss on our Facebook page, HERE.
KitGuru Says: Instead of trying to shut Uber down, I'd much rather the taxi companies had their restrictions lifted a little to make it so that they could compete more evenly. Shutting down innovation for the sake of maintaining a status quo is silly.