OCZ Storage Solutions, a wholly-owned subsidiary of Toshiba Corp., on Wednesday introduced its all-new Vertex 460 solid-state drive family designed for mainstream/performance mainstream market segments. The new SSDs utilize multi-level cell NAND flash memory made using 19nm process technology, yet, they perform even better than the Vertex 450 SSDs launched in mid-2013.
OCZ Vertex 460 solid-state drives are available in 120GB, 240GB and 480GB capacities and feature Serial ATA-6Gb/s interface. The drives utilize proprietary OCZ Barefoot 3 M10 controller as well as Toshiba Corp.'s multi-level-cell (MLC) NAND flash memory made using 19nm fabrication process. While typically MLC NAND flash made using thinner manufacturing technology do not perform as good as MLC memory produced using thicker fabrication process, a combination of OCZ's technologies actually made Vertex 460 better than its predecessor, which was powered by 20nm MLC NAND flash.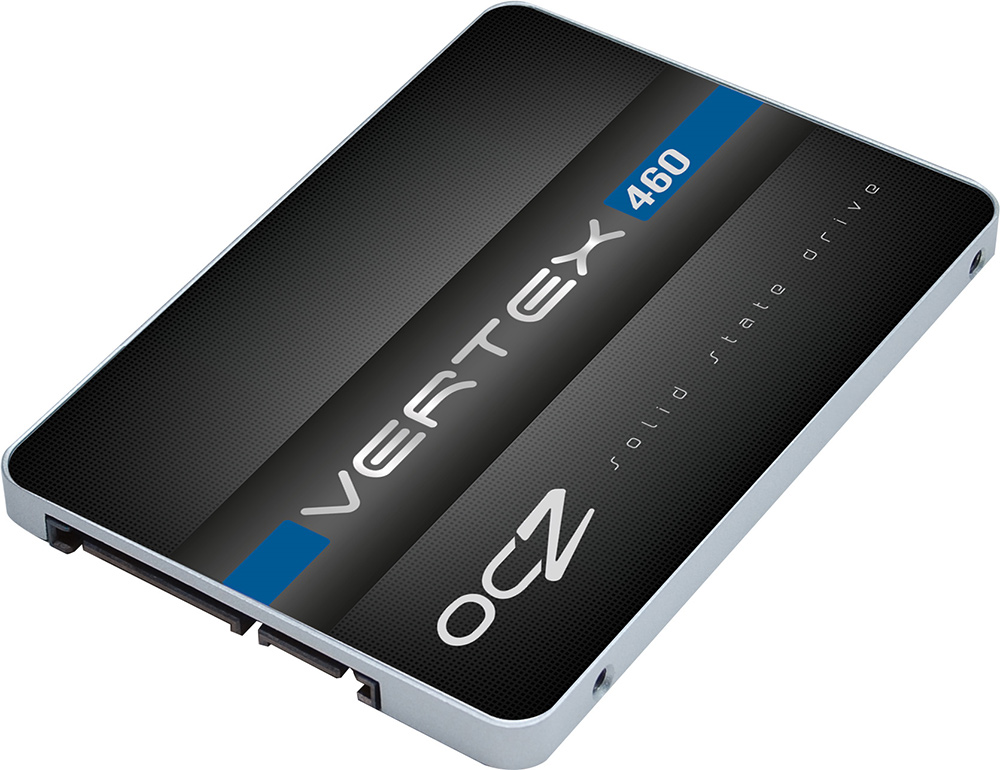 The manufacturer claims that the Vertex 460 features new firmware tweaks that allow it to offer maximum performance (up to 540MB/s read speed, up to 525MB/s write speed, up to 95K read IOPS [input/output operations per second] and up to 90K write IOPS) after long periods of usage. In addition, the new SSDs boast improved performance under mixed read/write workloads which often occur during heavy multi-tasking. Finally, the new drives boast with SMART, TRIM, idle time garbage collection and 256-bit AES encryption.
The latest SSDs from OCZ come in 2.5"/7mm form-factor, which makes then suitable for thin notebooks. Idle power consumption of Vertex 460 in 0.6W, whereas in active mode the drives can consume up to 2.70W.
Thanks to usage of cost-efficient Toshiba's MLC NAND flash memory made using 19nm process technology, OCZ Vertex 460 can also offer moderate pricing. The 120GB version will be available for sale in the U.S. for $99.99 (£60), the 240GB flavour will cost $189.99 (£115) and the 480GB model will be priced at $359.99 (£218). All OCZ Vertex 460 are covered with three year warranty and are rated for 20GB/day host writes.
KitGuru Says: While the OCZ Vertex 460 hardly offers significantly better performance compared to OCZ Vertex 450, in case the drive is able to sustain high performance even after years of usage, it will be a much better buy than a number of its rivals.