Although SandForce 3000-series controllers were officially introduced almost a year ago, it now looks like they will only emerge on the market in the first half of 2015. There is good news, though, once the SF3000-series controllers hit the market, they will power multiple devices from numerous manufacturers.
The SF3700 family supports both native PCI Express 2.0 x4 and SATA 6Gb/s host interfaces. The chips can enable solid-state drives with over 1.8GB/s sequential reads, which is useful for SSDs featuring M.2 as well as SATA Express interfaces too. The SF3700 family controllers can provide up to 2TB maximum capacity and supports NAND flash memory with 9-channel ONFI-3/Toggle-2 flash interface.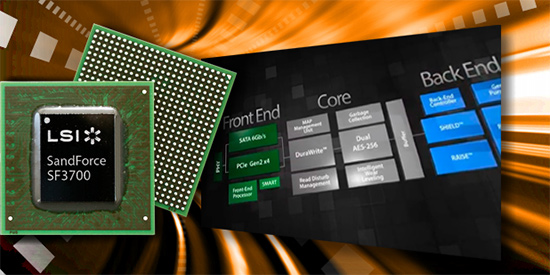 A report from Chinese VR-Zone web-site claims that Seagate's SandForce will now start to deliver the SF-3700-series controllers in December, 2014. Therefore, actual devices based on the chips will be available only in 2015. Originally SandForce planned to start volume shipments of the SF-3700-series controllers in the first quarter of 2014.
The reasons for the delay are unclear, but it is reported that that SandForce started to deliver the B0-stepping chips in July, 2014.
Discuss on our Facebook page, HERE.
KitGuru Says: Typically companies start to commercially ship chips with A1- or A2-steppings. B-stepping chips are usually made either to cut down costs or correct certain bugs. Given the delays, it looks like the initial A stepping of the SandForce SF-3700-series products were not exactly good for commercial products.