It's become a bit of a trope in AAA gaming over the past few years, that releasing a game with online features is going to lead to problems. We saw it with Diablo III, with SimCity and let's not even get started on Battlefield 4. The latest in this round of spectacular screw ups is the PS4 exclusive, DriveClub, which despite being out for nearly a week in one territory or another, is still struggling to let people play online.
At least unlike those two of those other games mentioned above, you can play offline single player content in DriveClub, but the main point of the game was to create a, you know, driving club of some kind. As it stands, those same players are struggling to get online and it's even meant that a version that was set to be released for free on PSN has been delayed until those that paid for the full game can connect properly.
Even though this isn't something particularly new for new online enabled releases, it does seem a little ridiculous that in 2014 game developers aren't doing adequate load testing for a game's release. It's obviously possible to get it right, as Destiny is one of the biggest games in the world at the moment, with millions of daily players and it's not had anywhere near the kind of issues of DriveClub.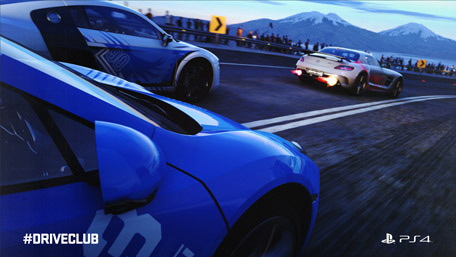 DriveClub? More like StandingStillClub, am I right guys?
To the credit of developer Evolution Studios, it is at least pushing to fix the servers, regularly tweeting out new information about additional server hardware coming online, but considering it's taken almost a week and there are still many people that can't play how they want, perhaps it explains why so many are calling for a refund.
"Continual upgrades to the DRIVECLUB servers are building a steady increase in performance, meaning that we're getting more and more players connected," reads the Evolution update. "The next server update is coming within 24 hours and will mean we can start to switch on more of the online features, so that you will be able to play more of DRIVECLUB online.
"We are sorry that we don't have more concrete news to share right now, but please be patient. We will have more information for you tomorrow."
Discuss on our Facebook page, HERE.
KitGuru Says: Have any of you been trying to play DriveClub? If so, have you had any success getting online?
[Thanks
Kotaku
]