Serious Sam is one of the more ridiculous shooter series over the past couple of decades, with endless enemies, elaborate weaponry and beautifully expansive open levels to explore. Serious Sam looks set to become as good a fit for VR as it was for FPS gaming, but here's Croteam to explain why it originally began putting together something for VR fans to enjoy.
[yframe url='http://www.youtube.com/watch?v=dWOey9KovuM']
What began as a quick demonstration of what Serious Sam VR could be, Croteam quickly realised that it had a potential hit on its hands. The explosions, the gore, the high-speed action with amazing weaponry all seemed to go down very well.
While I'm sure Serious Sam VR: The Last Hope will one day be ported over to the Oculus Rift with Touch controllers – or modded there by fans – for now the game is in development for the HTC Vive, hence this partnered video. The motion controllers, support for roomscale space and solid tracking meant that Croteam saw it as a perfect platform for Sam's first forray into virtual dimensions.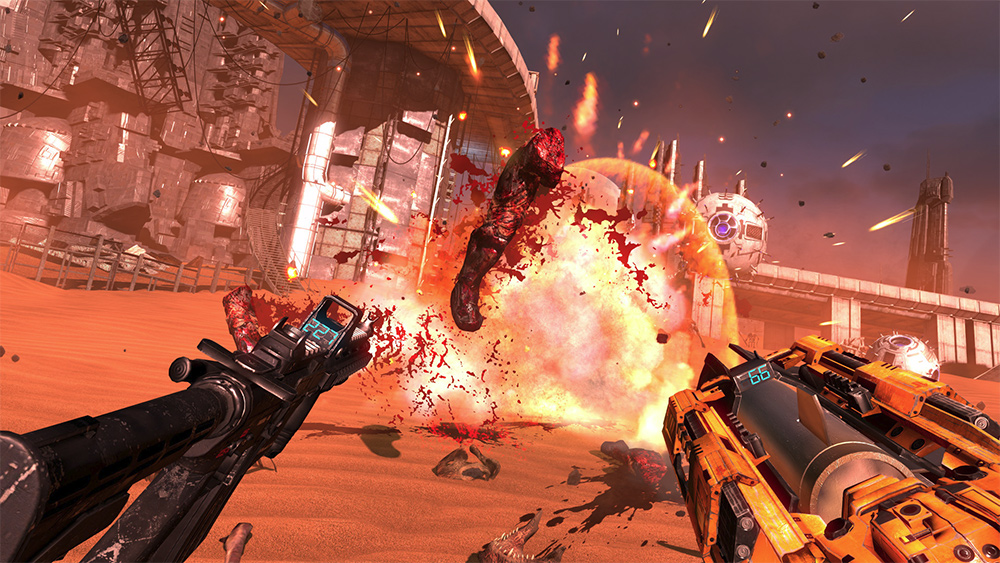 Croteam hinted that this is just the first step in its VR developments though, with a potentially much larger experience coming in the future.
Discuss on our Facebook page, HERE.
KitGuru Says: The only downside to Serious Sam VR is that when we all play it at home, we won't have access to that giant Minigun controller that Croteam showed off at one point in the video.