HTC has found another disciple for the glory of virtual reality in the form of Korean firm NEXPERIENCE. Known for building and developing projection-based golf simulators, NEXPERIENCE has partnered with HTC to help build new experience stations in Korea, as well as popularising what it calls "VR culture," throughout the country.
NEXPERIENCE is the virtual reality branch of GOLFZON YOWIN HOLDINGS (it loves capitalisation) and was present during the HTC Vive's launch in Korea, helping to encourage uptake and show off its potential. NEXPERIENCE sees the benefits and possibilities with virtual reality, especially considering its own experience in crafting bespoke entertainment locations around a virtual product.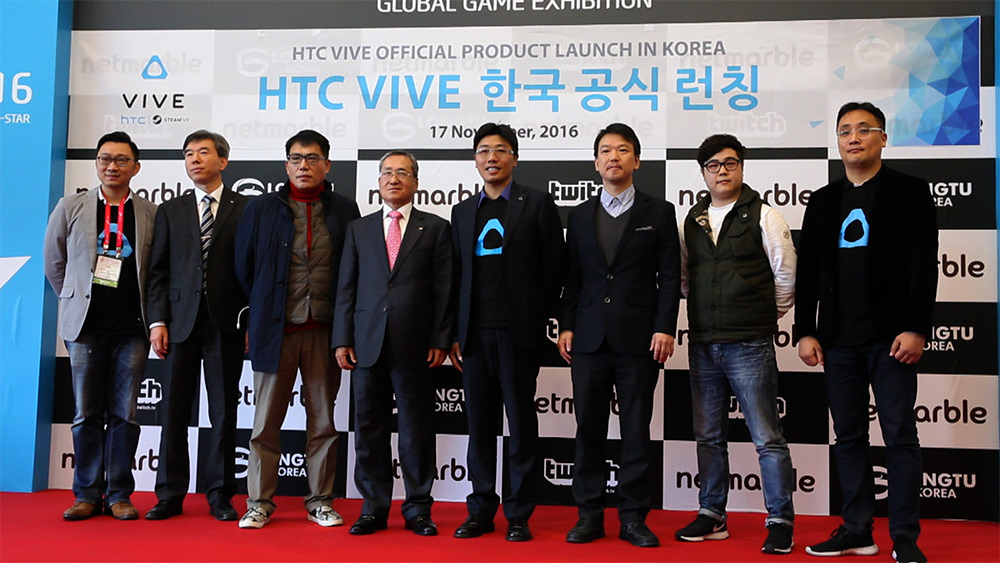 Perhaps sensing that golfing simulators are a little outdated compared to consumer-grade virtual reality, NEXPERIENCE is now looking to build new public spaces for VR trials, as well as leveraging its existing infrastructure to create other bespoke VR locations. It will help sell HTC Vive kits to consumers too, but its main focus will be public places for introductions to virtual reality.
NEXPERIENCE also announced that it has partnered with two other firms to help with the roll out. JC HYUN Systems is a component seller and system builder, so will no doubt help building the heavier duty computers needed to run virtual reality experiences. It has also teamed up with Skonec Entertainment for building specialised VR software and experiences, like the recently debuted Mortal Blitz on PSVR and Samsung's Gear VR.
Discuss on our Facebook page, HERE.
KitGuru Says: The VR market is heating up around the world. Did any of you guys try the Google Earth VR experience over the weekend?