Although no one is quite sure what accessories the launch of commercial VR headsets will lead to, one additional extra has proved popular throughout the lifecycle of development headsets: washable covers. The VRCover became the most popular of the commercial options and now, with the Vive headset set to launch in the next few weeks, it's launched a cover for that too.
Technically this cover is for the Vive Pre, the second generation developer headset that Vive launched at the close of 2015 and shipped out early this year, but with so few changes between it and the commercial version, it should fit well enough. Priced at $19 (£13), buyers get themselves two covers, to fit both wide and small foam face-padding and a carry pouch.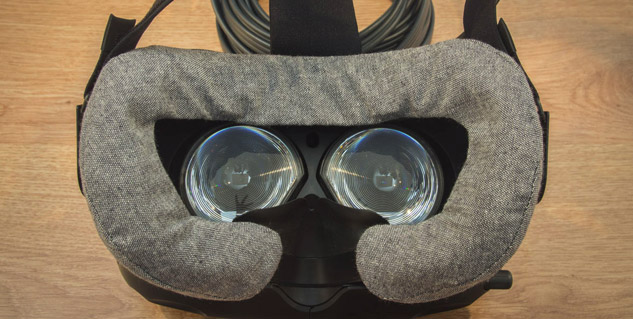 Made from 100 per cent cotton, the covers are removable and washable, which makes it very useful for developers who are using their headsets all day, but also for those who plan to demonstrate experiences to friends, family and customers. Greasing up your new headset's padding is a way to quickly diminish the fun of entering a virtual world.
Having offered replaceable padding covers for the HTC Vive developer edition, Oculus Rift DK1 and DK2, the cotton cover is the most popular. However VRCover has offered an alternative water proof version, which can be useful for more public demos – or even testing in a pool, as developers played around with.
[yframe url='http://www.youtube.com/watch?v=YnFFgJrUM6E']
Presumably it won't be long until we see versions of all of its covers for the HTC Vive consumer headset and the Rift CV1, when they are available.
Discuss on our Facebook page, HERE.
KitGuru Says: I may have to order one of these as I will be not only playing around a lot in VR when my headsets arrive, but with a new headset comes a new VR party.