Although an unofficial version of Minecraft – Minecrift – has been available for free download for some time now, the official release of Minecraft for the Oculus Rift is coming next week. Better yet, by the end of the year Touch support will be implemented too, delivering hand tracking to blocky builders all over the world.
Minecraft is one of those games that seems almost perfectly built for virtual reality. Indeed we've seen people have a great time with it since the DK2 days, with unofficial versions making leaps and bounds over official versions – especially when then company heads, Palmer Luckey and Markus Persson fell out.
It's still available with Rift and HTC Vive support if you want to try it. There's also the Vivecraft mod which has its own unique quirks and abilities.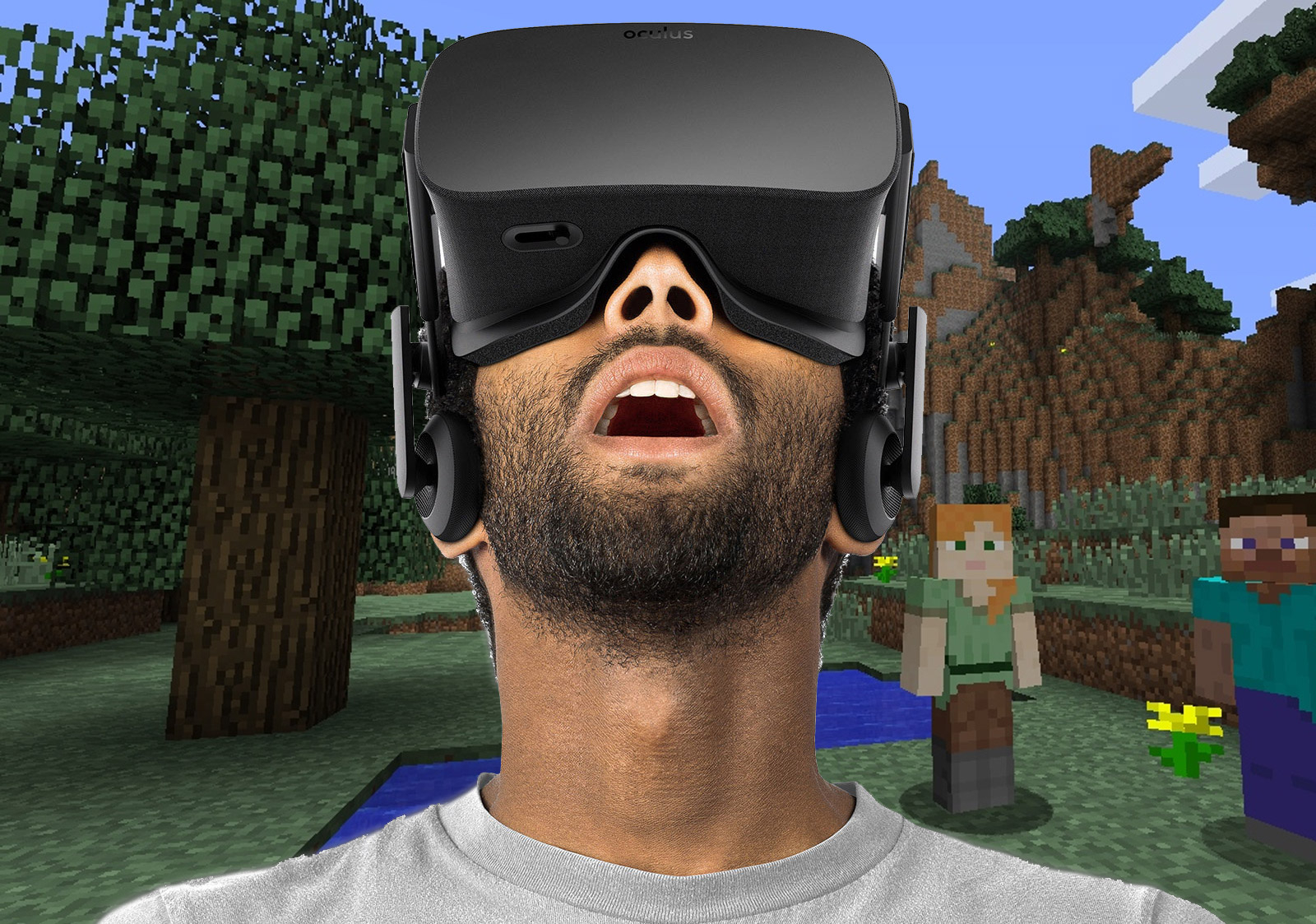 But next week the official version should arrive, for the Oculus Rift at least. That does mean there's no motion controller support out of the game and limited room tracking, but you should be able to build away to your heart's content using a gamepad.
The version set to arrive next week is Minecraft: Windows 10 Edition v0.15.6 and it brings the Rift support with it. It will also make it possible to cross platform play with Samsung Gear VR Minecrafters who have been playing their VR version since earlier this year.
If you already own Minecraft of course, you can upgrade to the Windows 10 version for free, complete with Rift support.
As RoadToVR points out, this is likely to be the only official VR Minecraft release we see for a while, as Microsoft and Facebook/Oculus are quite deeply in bed with one another at this point.
Discuss on our Facebook page, HERE.
KitGuru Says: Good to see Mojang has finally pulled its finger out and made this a reality. The fact that Minecraft wasn't a launch title for the Rift and Vive is a travesty.